Balerinii revin
In perindarile mele pe diverse site-uri de shopping online am observat ca balerinii au inceput, timid dar sigur, sa reapara pe rafturile virtuale.
EN: While surfing various online shopping sites, I noticed that ballet flats have started, slowly but surely, to reappear on the virtual shelves.
Cred ca prin 2010 populatia majoritara in holurile oricarei femei era formata din balerini, insa incet-incet au inceput sa dispara, lasand loc tenisilor sau botinelor pana la glezna. Poate ca balerinii erau prea casual, prea monotoni si dorinta de a purta incaltaminte care sa fie mai interesanta, mai stylish, i-a facut sa pice intr-un con de umbra. Practic, erau plictisitori!
Ei bine, moda revine, insa in 2016 balerinii nu mai sunt deloc plictisitori si se intorc cu forte proaspete. Au aplicatii interesante, paiete si pietre colorate, au forme noi sau materiale metalice- in mod sigur nu mai au legatura cu acei clasici balerini negri de acum cativa ani! Am ales perechile mele preferate de incaltaminte si va previn ca o sa fie complicat sa nu apasati compulsiv pe butonul de "add to bag" pentru ca sunt cateva optiuni pe aici tare, tare dragute. Iar preturile sunt si ele, intr-o buna parte, destul de rezonabile, asa ca daca vine in curand ziua de salariu, eu incurajez sa va innoiti de doua ori! Asa, ca pentru final de vara si ca sa fie o toamna cu stil!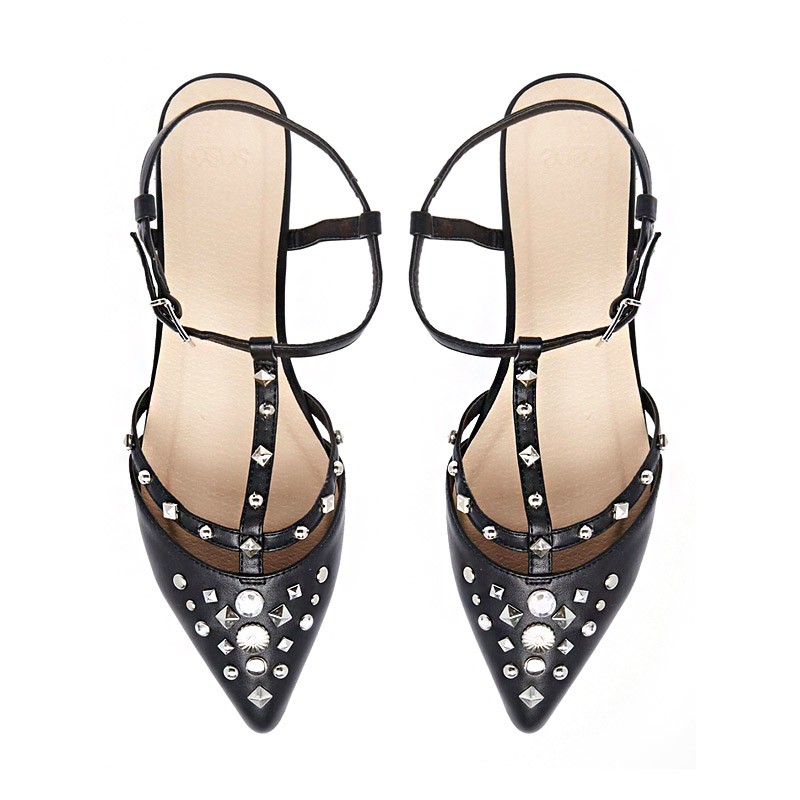 Balerini cu tinte Asos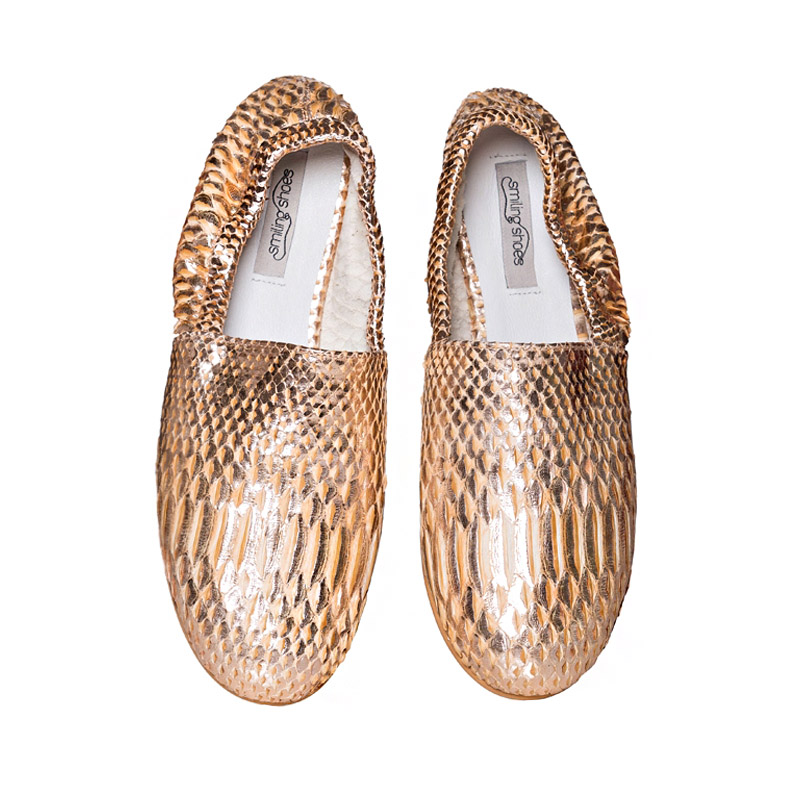 Balerini Smiling Shoes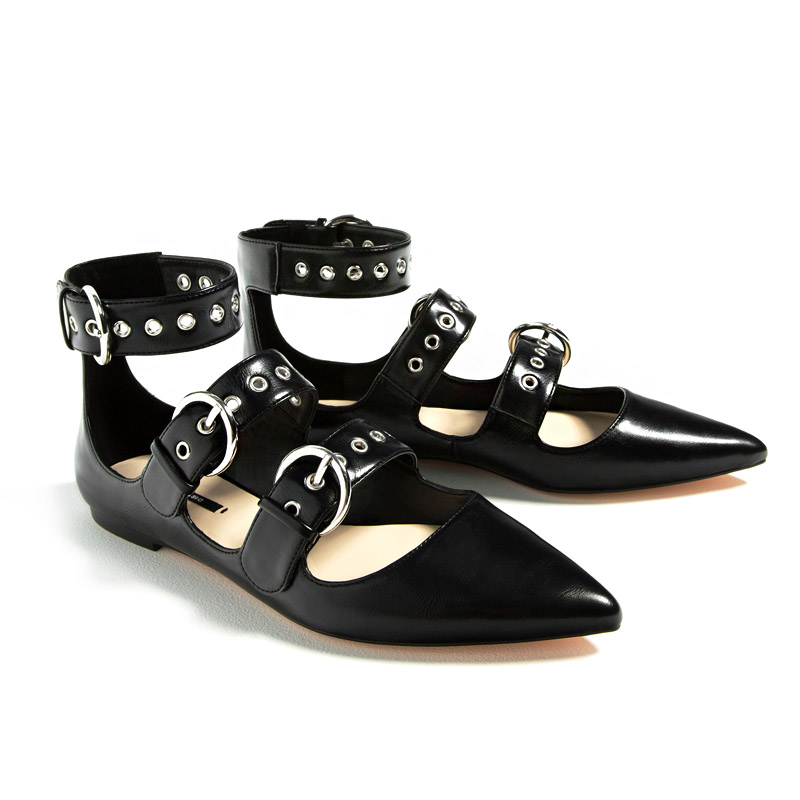 Balerini Zara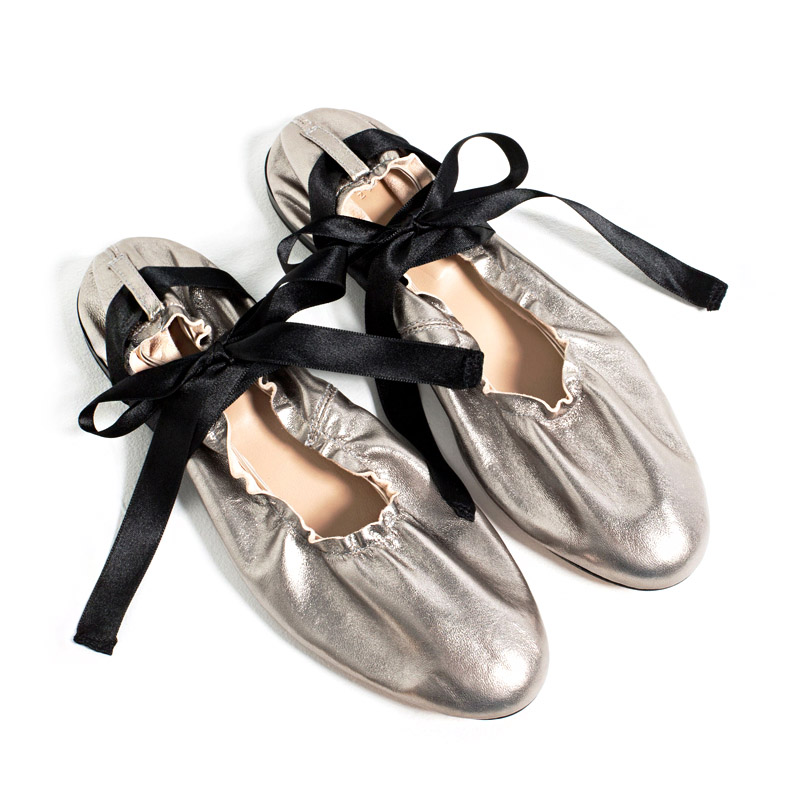 Balerini Zara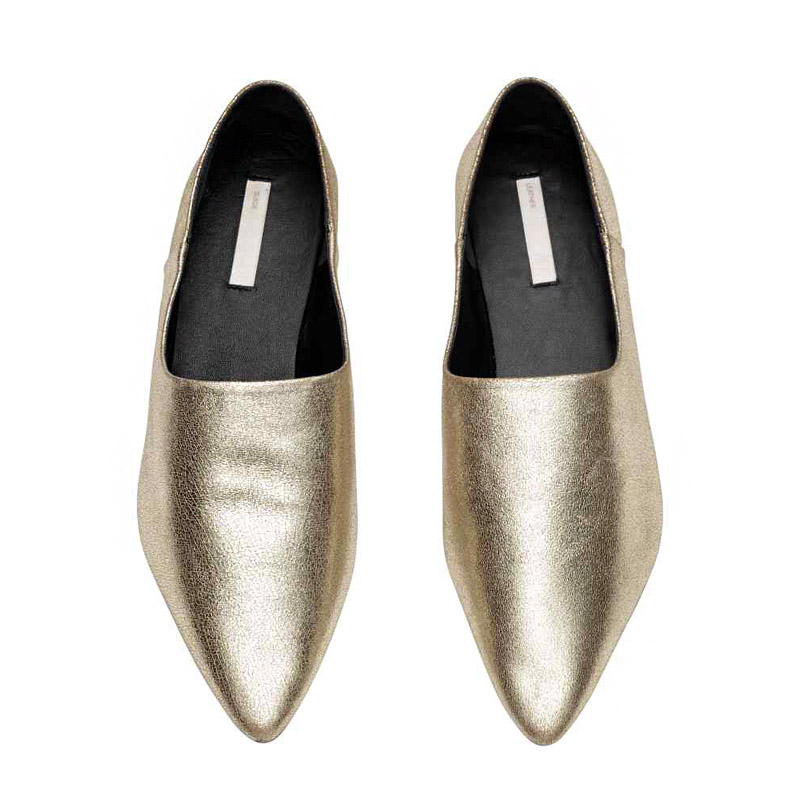 Balerini H&M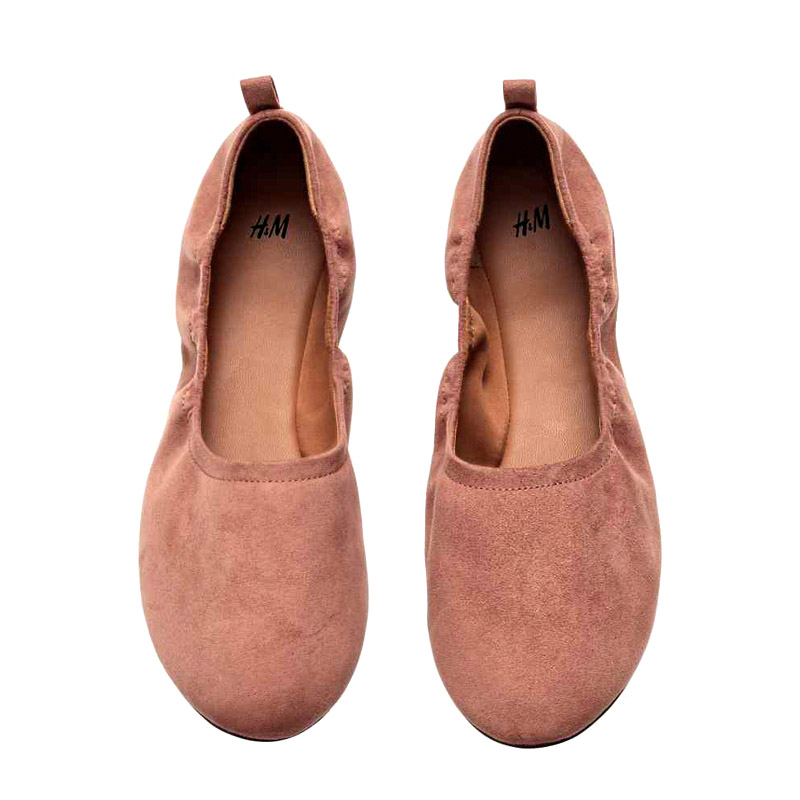 Balerini moi H&M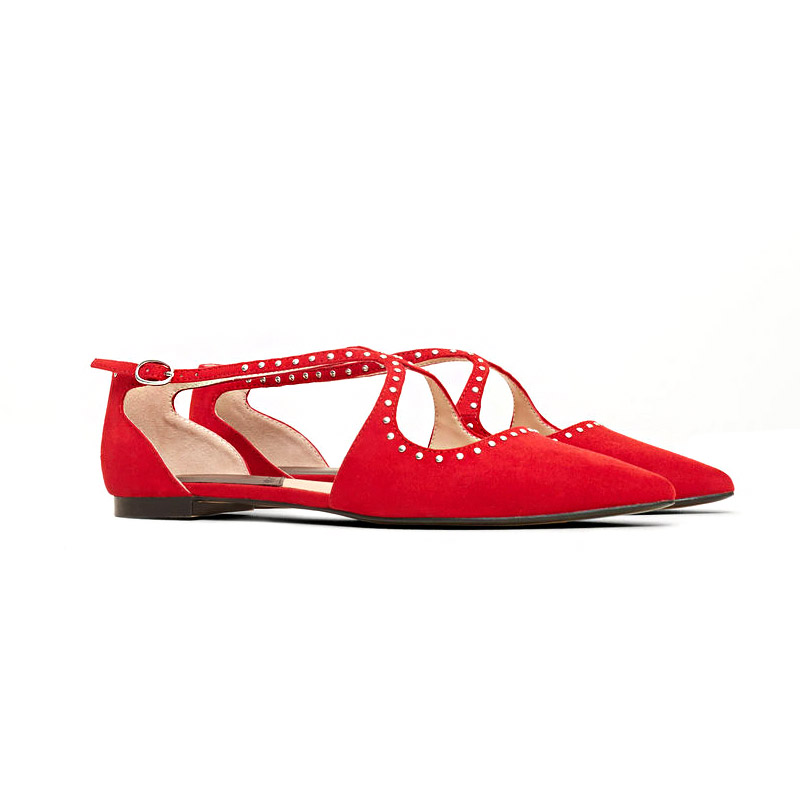 Balerini Mango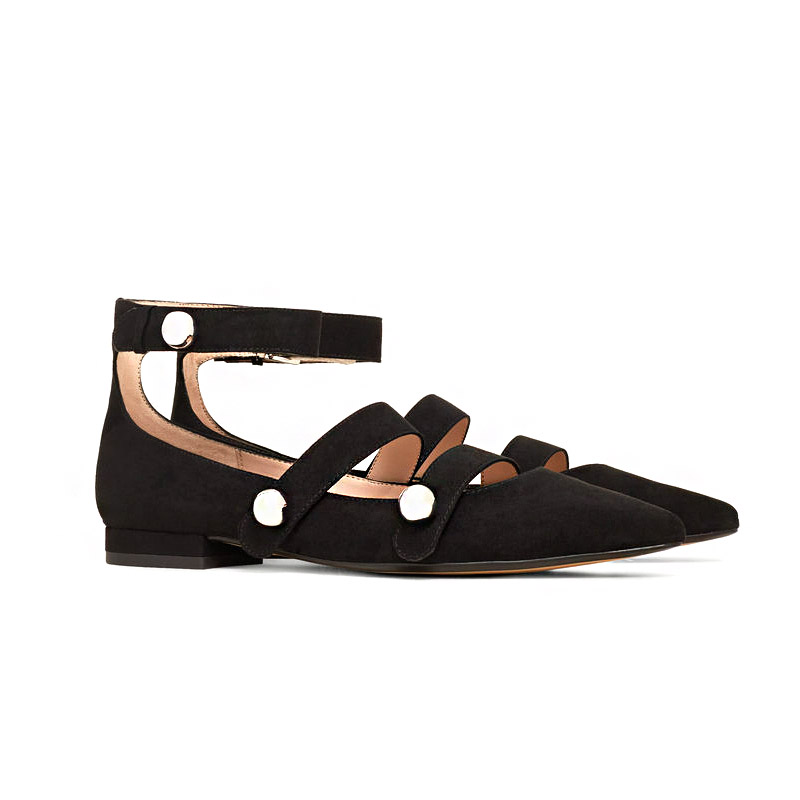 Balerini Mango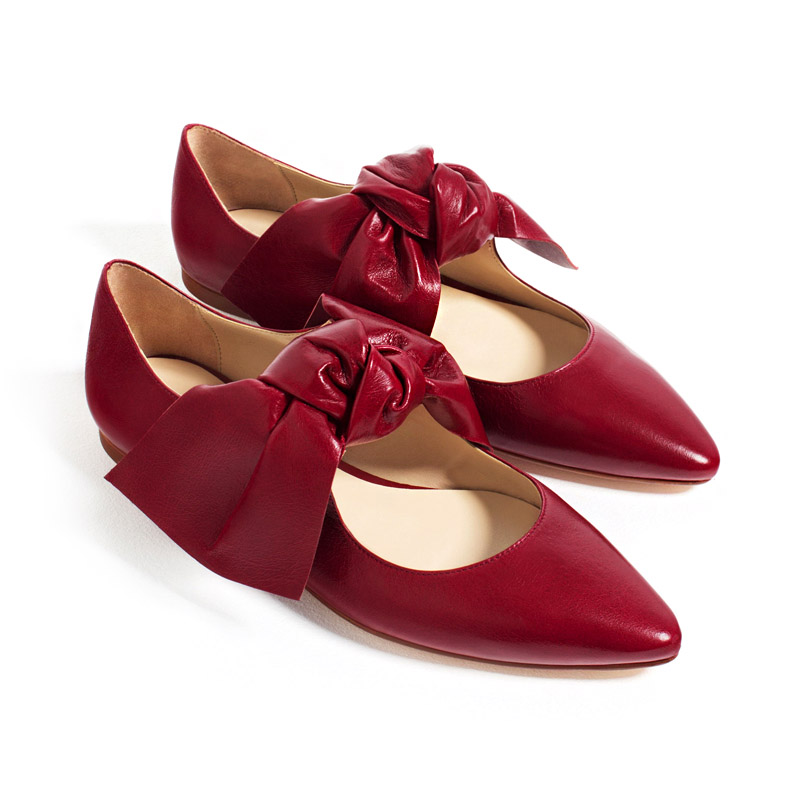 Balerini cu funda Zara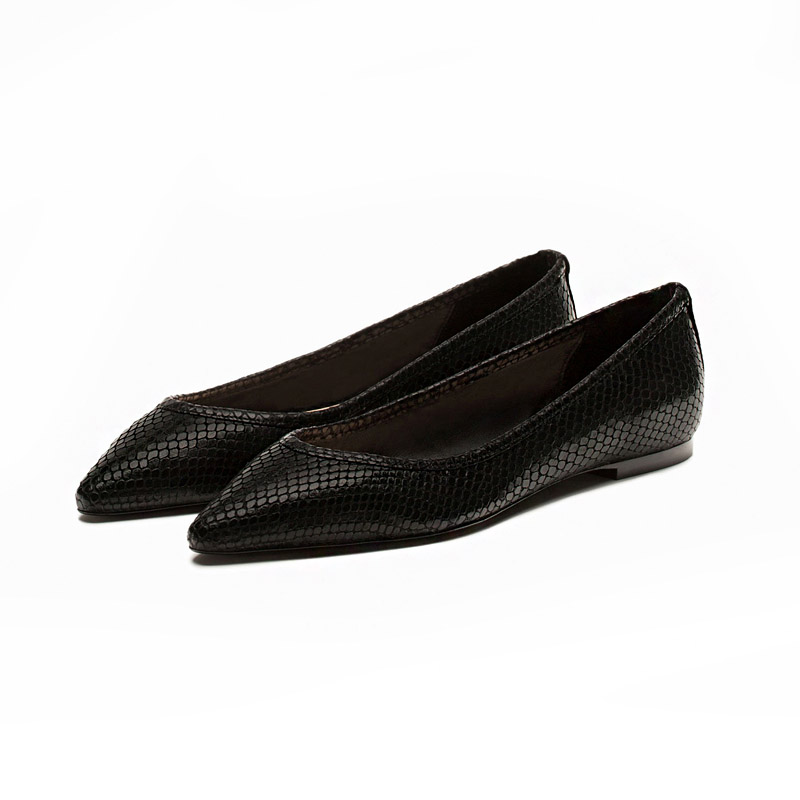 Balerini clasici Massimo Dutti
EN: I think it was around 2010 that the vast majority of shoes in a woman's hallway was made up of ballet flats, but they slowly started disappearing, making room for sneakers or ankle boots. Maybe ballet flats were too casual, too dull and the desire to wear more interesting, more stylish shoes sent them to the background. Basically, they were boring!  
Well, the style is back, but in 2016, ballet flats aren't boring at all and they make a strong comeback. They have interesting appliques, sequins and colored stones, they have new shapes or metallic fabrics- surely they have nothing to do with those classical black ballet shoes from a few years ago! I have chosen my favorite pairs and I warn you it' going to be complicated not to add them to your shopping bag, because there are some options here which are very, very cute. And the prices are mostly also pretty reasonable, so if pay day is coming up, I encourage you to buy something new! For the end of summer and a stylish autumn!  
Comments