Dorm, deci sunt sanatos
Am fost la lansarea primului centru privat multidisciplinar de somnologie pediatrica din Romania si m-am bucurat sa aflu o multime de informatii utile oricarui parinte care vrea sa fie sigur ca are un copil care se dezvolta normal si care va creste sanatos si destept. Somnul este la fel de important pentru cresterea copilului precum alimentatia sanatoasa. In fond un copil isi petrece jumatate din viata dormind!
EN: I have been invited to the launch of the first multi disciplinary center for Pediatric Somnology in Romania and I was happy to find out plenty of information which are useful to every parent who wants to make sure his/her child who has a normal development and who will grow up to be healthy and smart. Sleep is just as important for child development as is healthy food. Basically a child spends half his life sleeping!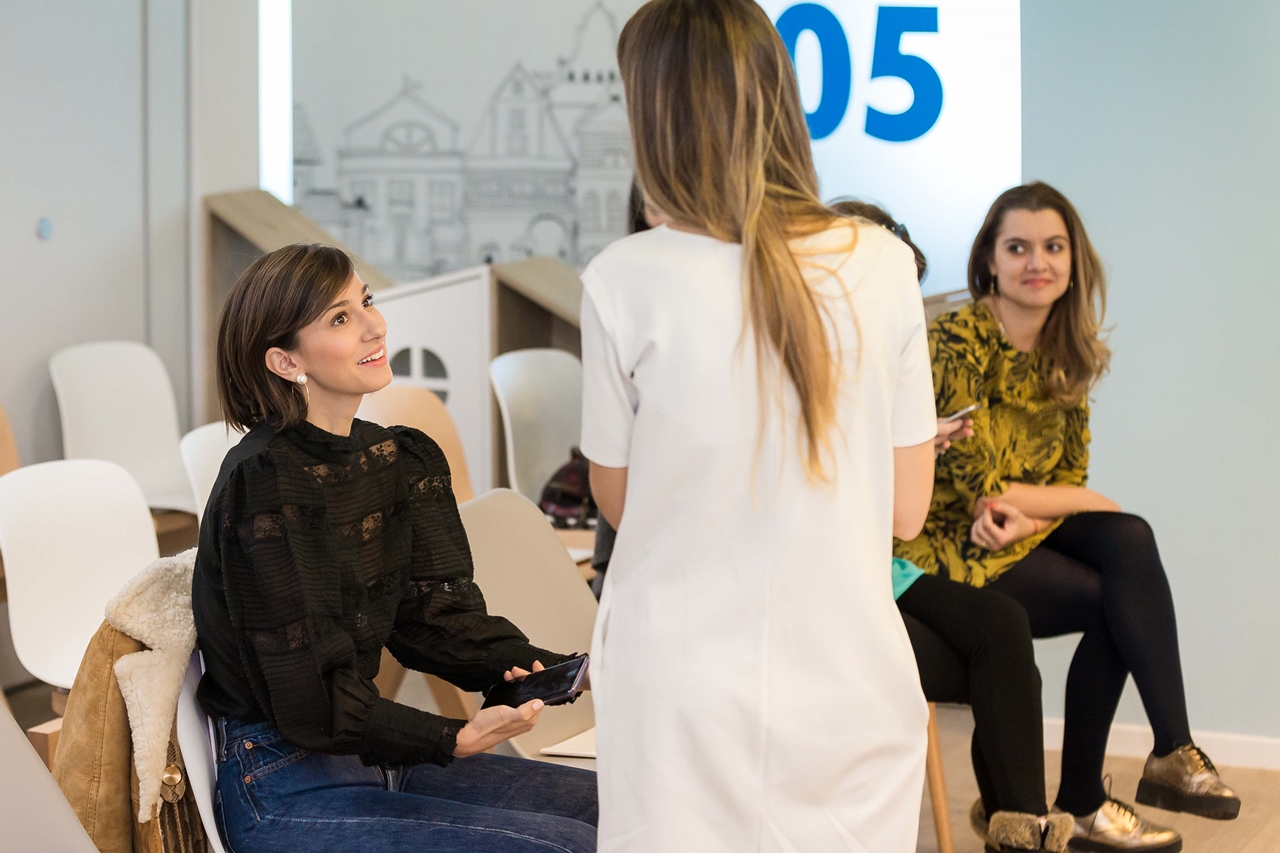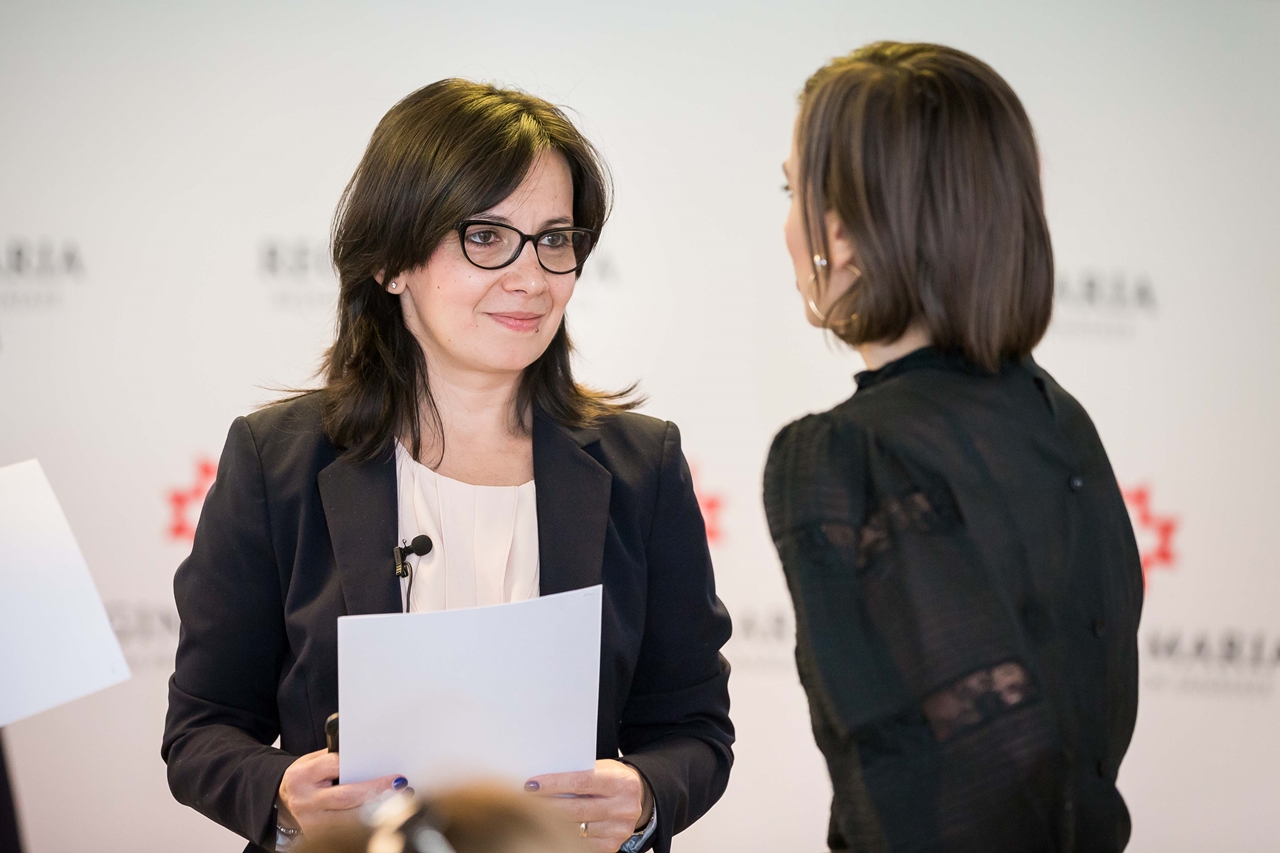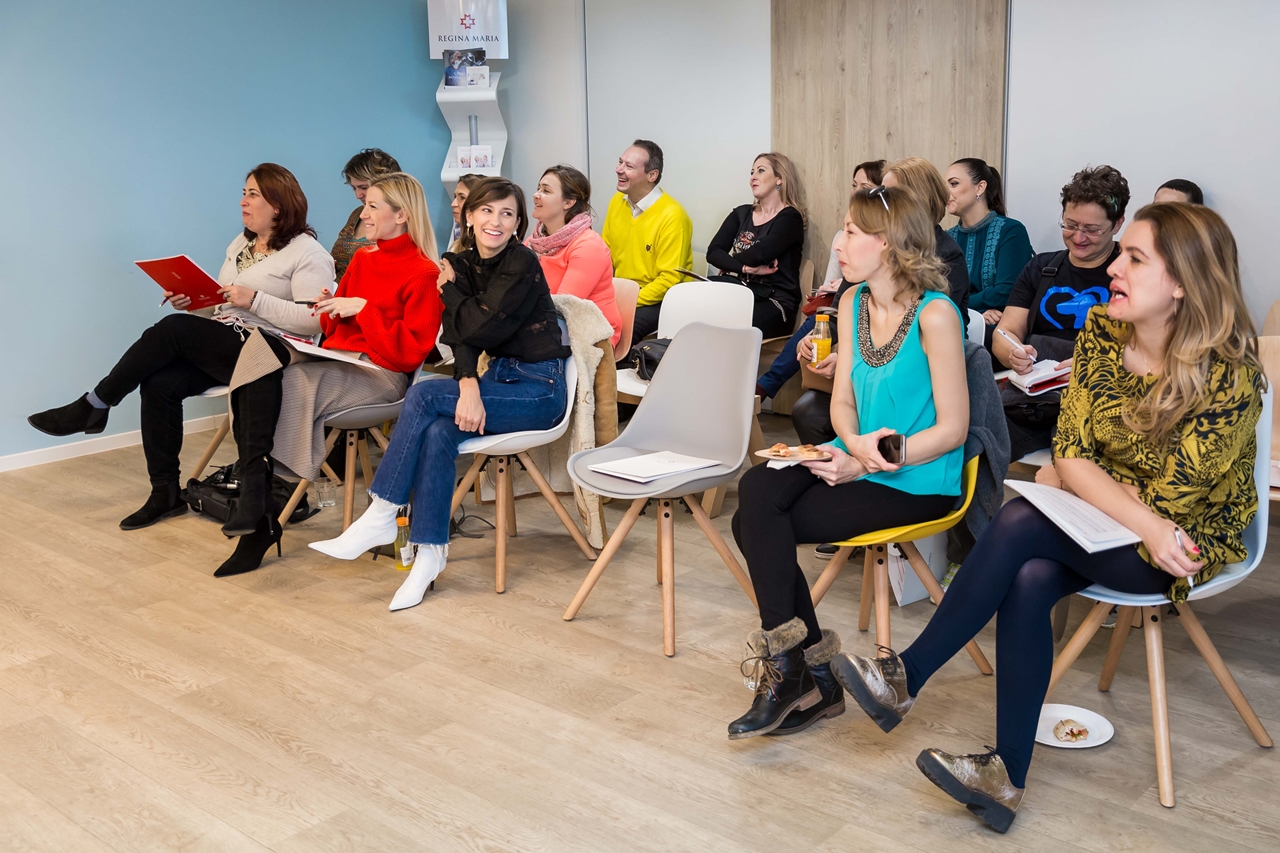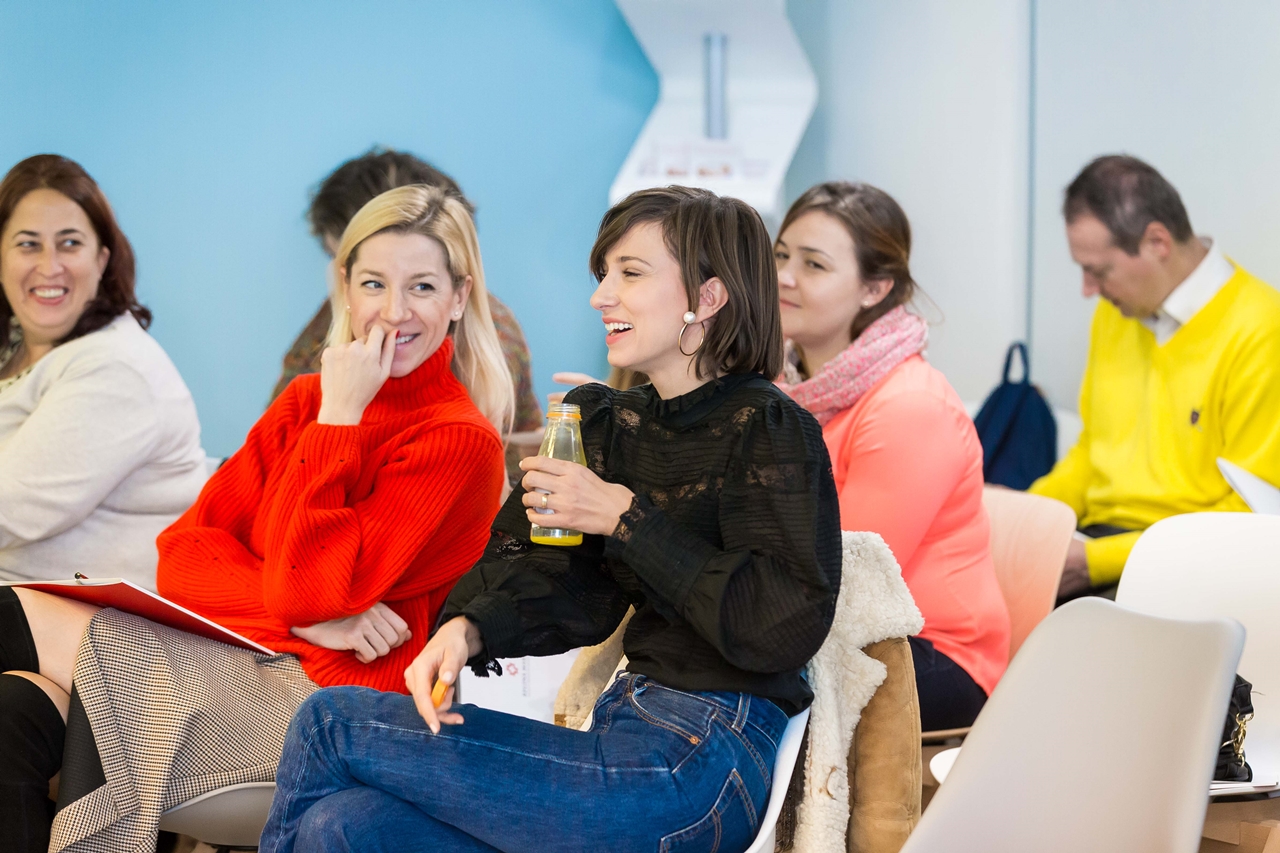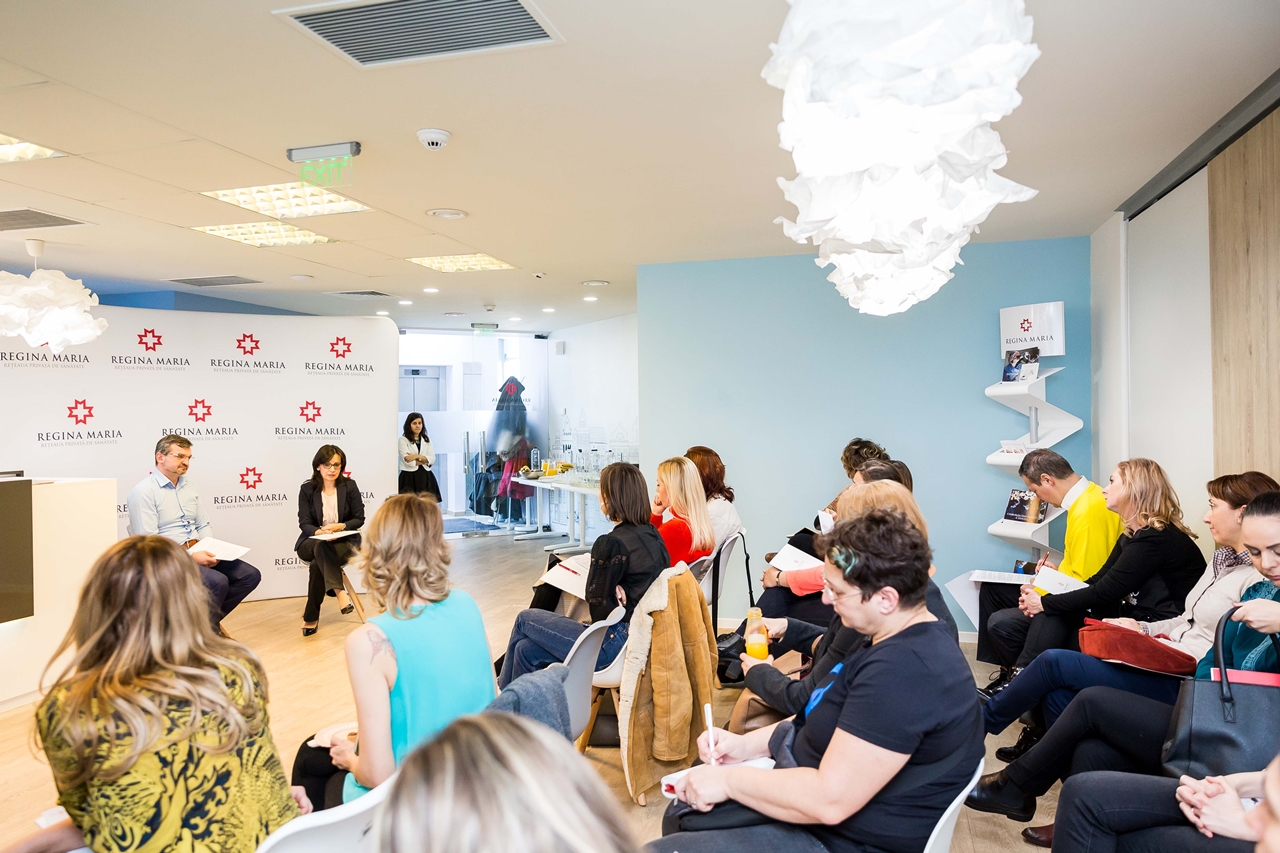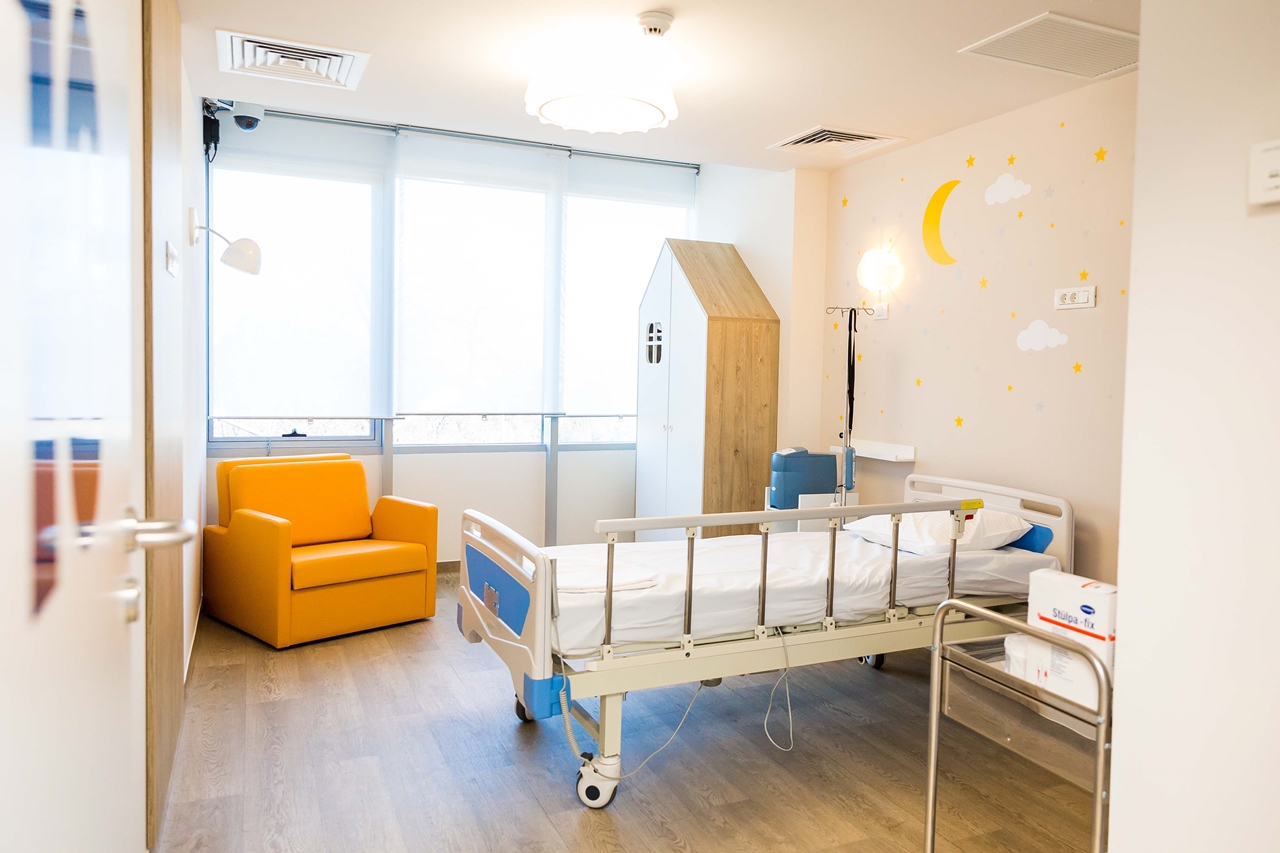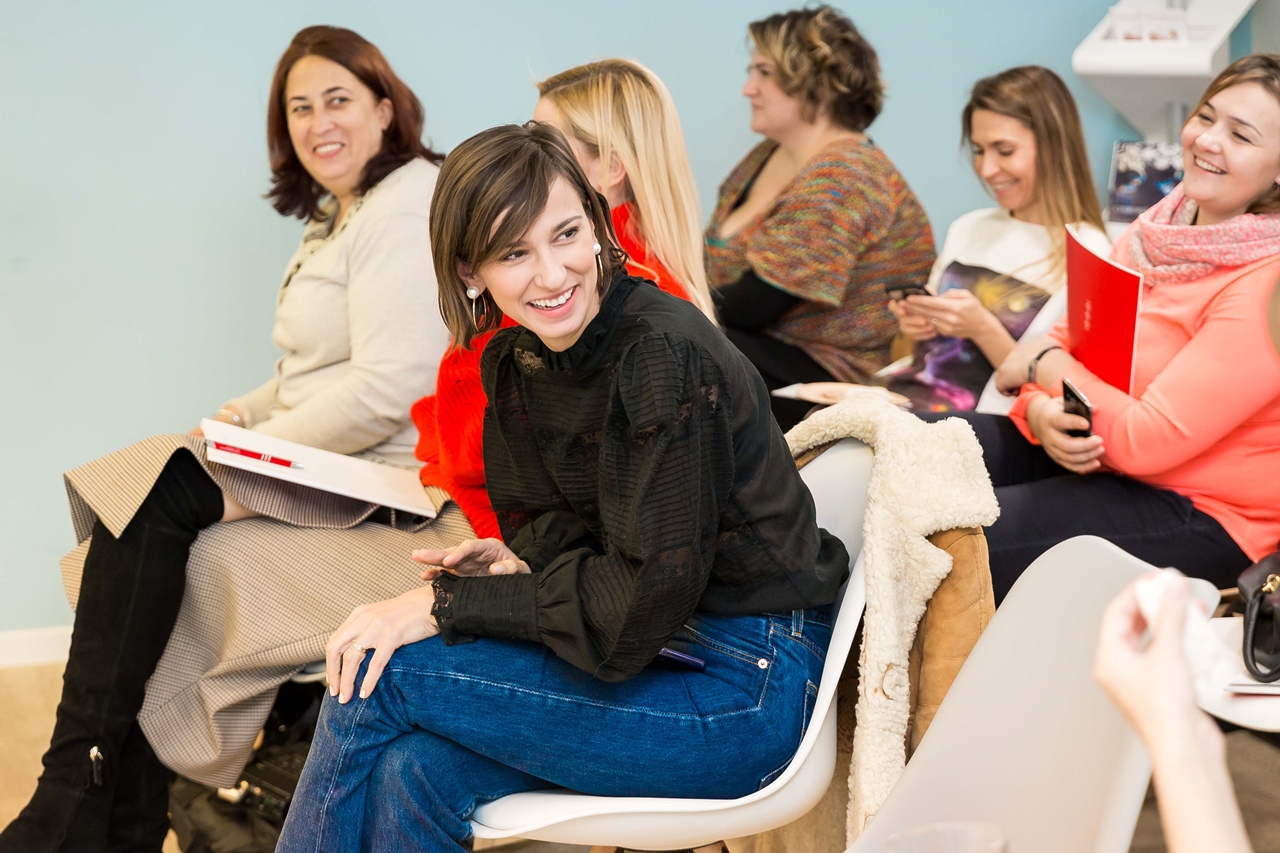 Cand privesti lucrurile in ansamblu si intelegi ca somnul este la fel de important pentru o buna crestere precum mancarea pe care o consuma copilul, incepi sa dai mai multa atentie acestui domeniu.
Copiii au nevoie de mai mult somn decat noi pentru a face fata unei intense dezvoltari neuronale, iar in timpul somnului se secretă hormoni de creştere, prolactină, testosteron, creşte producția de proteine şi are loc reglarea temperaturii, cât şi modularea intensă a sistemului nervos autonom şi a organelor sale țintă. Somnul contribuie la homeostaza funcțiilor imune, iar în acest sens numeroase studii au arătat că deprivarea de somn sau fragmentarea somnului la copil are drept consecință o frecvență mai mare a infecțiilor, cât şi dereglarea imunității nespecifice. Somnul are, de asemenea, un rol important în reglarea stărilor emoționale şi a comportamentelor sociale, consolidând memoria şi facilitând învățarea.
Un somn prost care nu este observat si tratat poate cu timpul sa atraga, de exemplu, afectiuni cardiace, afectiuni metabolice sau impedimente in dezvoltarea neurocognitiva a copiilor.
Centrul de Somnologie Pediatrică din cadrul Rețelei de Sănătate REGINA MARIA este disponibil pacienților din luna august a acestui an și este coordonat de Dr. Mihaela Oros, doctor în științe medicale, medic primar pediatru și specialist pneumolog, atestat în somnologie Nivel I+II cu supraspecializare în somnologia pediatrică și polisomnografie la Cincinnati Children's Hospital Medical Center din SUA.
Noutatea pe care o aduce acest centru în România este abordarea integrată a fiecărui caz în parte, care se realizează printr-un mecanism bine definit de investigații, completate de testare și monitorizare constantă. Spre exemplu, Centrul cuprinde mai multe cabinete cu diverse specialitati, care sunt pregatite sa diagnosticheze corect orice perturbare a somnului si sa o trateze in consecinta. In acest sens, Dr. Mihaela Oros coordonează o echipă formată din medici care acoperă o arie largă de specialități, precum alergologie și imunologie, cardiologie pediatrică, chirurgie pediatrică, ecografie pediatrică, genetică, neurologie pediatrică, nutriție, ORL, ortopedie pediatrică, pediatrie, pneumologie pediatrică, psihologie/psihiatrie pediatrică, somnologie pediatrică, monitorizare și tratament al tulburărilor de respirație în timpul somnului.
În cadrul Centrului de Somnologie Pediatrică sunt tratate numeroase afecțiuni precum tulburări de adormire sau treziri nocturne, sforăit, Sindorm de Apnee în Somn Obstructiv (SASO), ADHD, Enurezis, mișcarea periodică a membrelor (PLMS), Boala Duchenne și alte boli neuromusculare ori boli genetice.
Un lucru foarte interesant pe care l-am aflat cand am fost sa vizitez clinica a fost faptul ca sforaitul la copii nu este deloc normal. Ca adulti avem tendinta sa uitam ca sforaitul este de fapt o problema de respiratie, si chiar daca este des intalnita la adulti, ea nu este ceva normal, cu atat mai putin la copiii sanatosi. Sigur, acest lucru se poate intampla cand acestia sunt raciti, insa daca un copil sforaie mai mult de cateva luni, este indicat sa cereti parerea unui specialist.
Centrul de Somnologie Pediatrică are o capacitate de răspuns la consultații de aproximativ 1.500 de cazuri pe lună, incluzând aici consultațiile specialităților pediatrice. Investigațiile din timpul zilei cât și cele de somn reprezintă o parte din activitatea centrului și se efectuează în situațiile în care sunt necesare pentru diagnosticarea și monitorizarea unor afecțiuni. Centrul pune la dispoziție 2 polisomnografe și 2 poligrafe de ultimă generație pentru monitorizarea somnului.
Stiu cat de interesați ati fost de articolele mele legate de somn. Chiar zilele trecute am vorbit cu o altă mama îngrijorată despre pavorul nocturn al fetiței ei. Spre bucuria noastra, Vlad nu a mai avut un night terror de cand am povestit ultima oara pe blog (deci de vreo 5 luni), dar chiar si dupa ultimul episod tot pe dr.Oros am sunat-o sa ma asigure ca nu am de ce sa imi fac griji si mai mari. Am mare încredere in dansa si in acest centru de somnologie pediatrica.
Daca vom avea vreodata nevoie, daca voi vrea eu ca mama sa stiu ca totul este in regula cu somnul lui Vlad si ca acest pavor nocturn al lui nu are si o alta semnificatie medicală, stiu la cine voi apela. Polisomnografia (adică urmărirea in somn a copilul intr-un cabinet special, cu o aparatură ultra performanta) nu se recomanda tuturor copiilor. De exemplu, lui Vlad, chiar si cu aceste terori nocturne, nu i s-a recomandat pana in acest moment. Dar dacă s-ar intampla, as avea liniștea ca analiza aceasta speciala se face intr-un cabinet care arată foarte primitor pentru copii (cu tapet cu norisori sau alte detalii "de casa"), de către o echipă specializată nu numai in probleme legate de somn in general, ci legate de somnul copiilor, adică o echipă care va sti sa interacționeze blând cu copilul meu. Tocmai de aceea s-au gandit, de exemplu, ca e musai să existe în fiecare cabinet in care se monitorizează somnul unui copil si un fotoliu-pat pentru un părinte. Sunt acele detalii care pentru mine, ca părinte, conteaza enorm.
Așadar, luati in serios somnul copiilor voștri, pentru ca e extrem de important în dezvoltarea lor optimă. In cazul in care copilul are apnee, in cazul in care sforaie de luni de zile, în cazul în care are nenumărate treziri, în cazul în care aveți orice ingrijorare legata de somnul sau, de acum încolo stiti unde sa mergeți. A fost prima oară când am aflat ca sunt copii cărora, în urma unor investigații in centru, li se recomanda sa doarmă ulterior, in fiecare noapte, cu un aparat special, care ii ajuta sa respire mai usor, care le îmbunătățește semnificativ somnul si, implicit, viata.
Eu pot sa spun ca dorm mai liniștită de cand am auzit ca s-a lansat acest centru. Felicitări celor care au pus pe picioare acest proiect, primul de acest gen din România.
EN: When you look at things at a whole and you understand that sleep is just as important to a healthy development as is the food the child is taking in, you start paying more attention to this area.
Children need more sleep than us, in order to cope with an intensive neuro development, and during sleep growth hormones are being released, prolactin, testosterone, the protein production grows and temperature regulation is happening, as well as the intensive shaping of the autonomous nervous system and its target organs. Sleep contributes to the homeostasis of the immune functions, and in this respect, numerous studies have confirmed that sleep deprivation or sleep fragmentation in a child has the consequence of higher frequency of infections, as well as the alteration of the nonspecific immunity. Sleep also has an important role in the regulation of emotions and social behavior, strengthening the memory and facilitating learning.   
A bad sleep which isn't observed and treated can lead, over time, to cardiac affections, metabolically specific affections or impediments in the neurological development of children.  
The Centre for Pediatric Somnology from REGINA MARIA is available to patients since August this year and is coordinated by Dr. Mihaela Oros, doctor in Medical Sciences, Pediatrician and Lung Doctor, accredited in Somnology  medic level I+II with specialization at the Cincinnati Children's Hospital Medical Center in the USA.
The new thing brought by this center in Romania is the integrated approach of each case, which is made through a well defined mechanism of investigations, completed by tests and constant monitoring. For instance, the Centre is equipped with multiple consultation rooms in different specialties, which are prepared to put a correct diagnosis on any sleep problems and treat it accordingly.  Dr. Mihaela Oros coordinates a team made from doctors which cover a wide area of expertise, like Alergology and Immunology, Pediatric Cardiology, Pediatric Surgery, Pediatric Ultrasounds, Genetics, Pediatric Neurology, Nutrition, ENT, Pediatric Orthopedics, Pediatric Pneumology, Pediatric Psychology/ Psychiatry, Pediatric Somnology, monitoring and treatment of breathing problems during sleep.
Many diseases can be treated within the Centre, such as problems falling asleep or night waking, snoring, breathing pauses during sleep, ADHD, Enurezis, periodical movements of the limbs (PLMS), Duchenne disease and other neuromuscular or genetic diseases.
A very interesting I found out while visiting the clinic was the fact that snoring isn't normal at all for children. As grown-ups we tend to forget that snoring is actually a breathing problem, and even though it's common among adults, it's not normal, and it isn't normal for healthy children either. Of course, it can occur when they have a cold, but if a child snores more than a couple of months, it's advised to ask the opinion of a specialist.  
The Center for Pediatric Somnology  has the capacity of treating almost 1.500 cases each month, including pediatric check-ups. Investigations during the day and during sleep are part of the activity of the center and they are made in case of diagnosis and monitoring of some affections. The center is equipped with top devices which can monitor sleep.  
I know hoe interested you have been in my posts related to sleep. Only a few days ago I have talked to another mum who was worried about her daughter's night terrors. We are happy that Vlad didn't have any night terrors recently since we last talked about them on the blog (so for about 5 months now), but even after the last one, dr. Oros was the one I called to make sure that I needn't worry more than I already did. I have great faith in her and in this center.
Should we ever need to, if I as a mother want to know that everything is fine with Vlad's sleep and that these night terrors of his doesn't have a medical significance as well, I know who I'll turn to. Further investigations such as monitoring the child's sleep in a special check-up room, with an ultra performant equipment isn't recommended fro all children. For instance Vlad didn't have to go through them, despite his night terrors. If that should happen, I would be at peace knowing that it would take place in a room which is very appealing to children (with little clouds on the walls or other "homey" details), by a team specialized not only in sleep problems, but in children sleep problems, meaning a team who would know how to gently interact with my child. That's why they thought about that each monitoring room has to have a foldable armchair for one of the parents. These are details which, to me, matter a lot.   
So, take your children's sleep seriously, because it's very important in their development. In case the child has breathing pauses during sleep, snores for months in a row, in case he/ she wakes up often during the night, or in case you have any other concerns about sleep, from now on you know where to go to. It was the first time that I heard about children to whom, after investigations, were recommended to sleep with a special device, which helps them breathe easily, which improves their sleep significantly and, implicitly, their life.
I can see I sleep more soundly since I know about the launch of this center. Congratulations to those who made this project a reality, the first of its kind in Romania.
Comments