Viata in jeans
Cred ca deja toata lumea stie ca unul dintre cele mai cool si clasice branduri de jeans este Levi's, care in general nu prea are nevoie de prezentari sau introduceri. Deci, care e tinuta voastra favorita?
EN: I think everyone already knows that one of the coolest and classic jeans brands is Levi's, which doesn't really need any special introductions.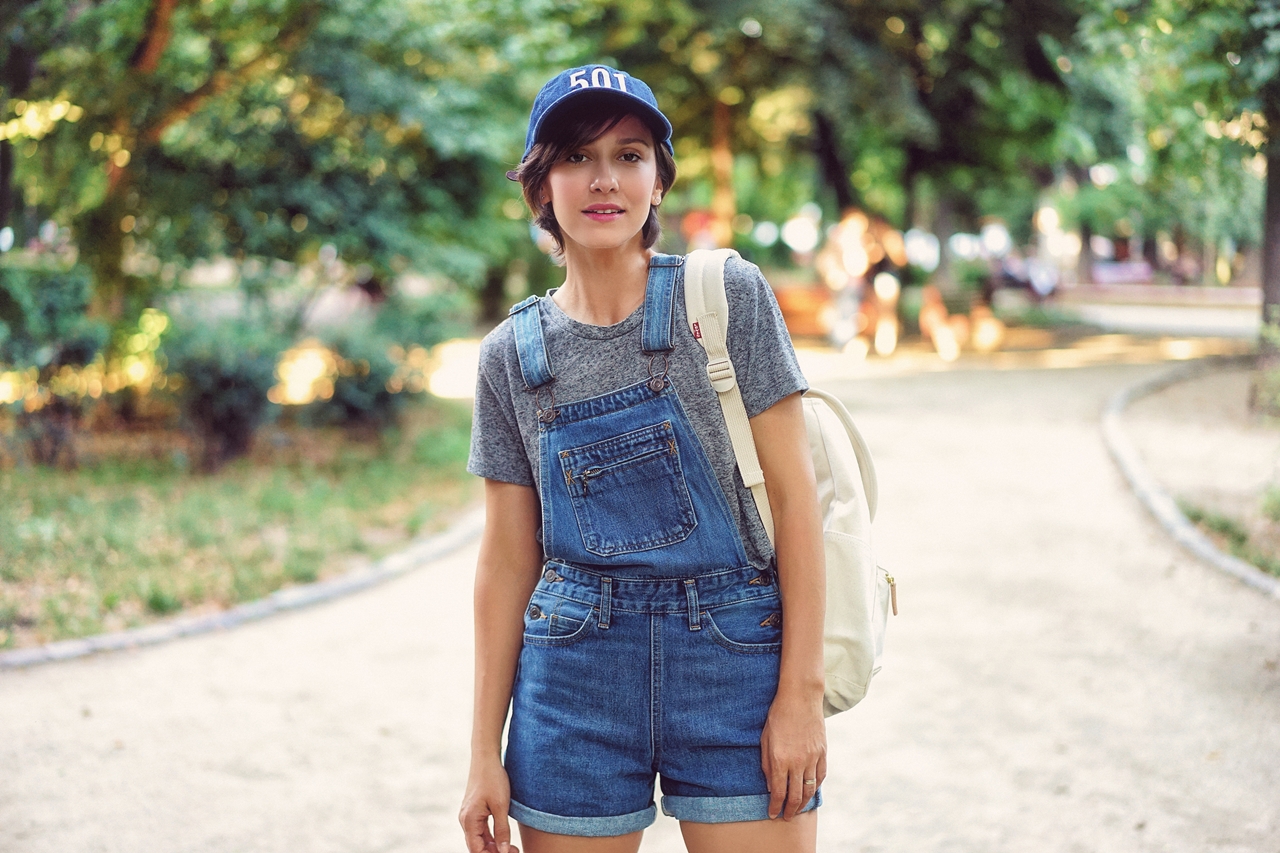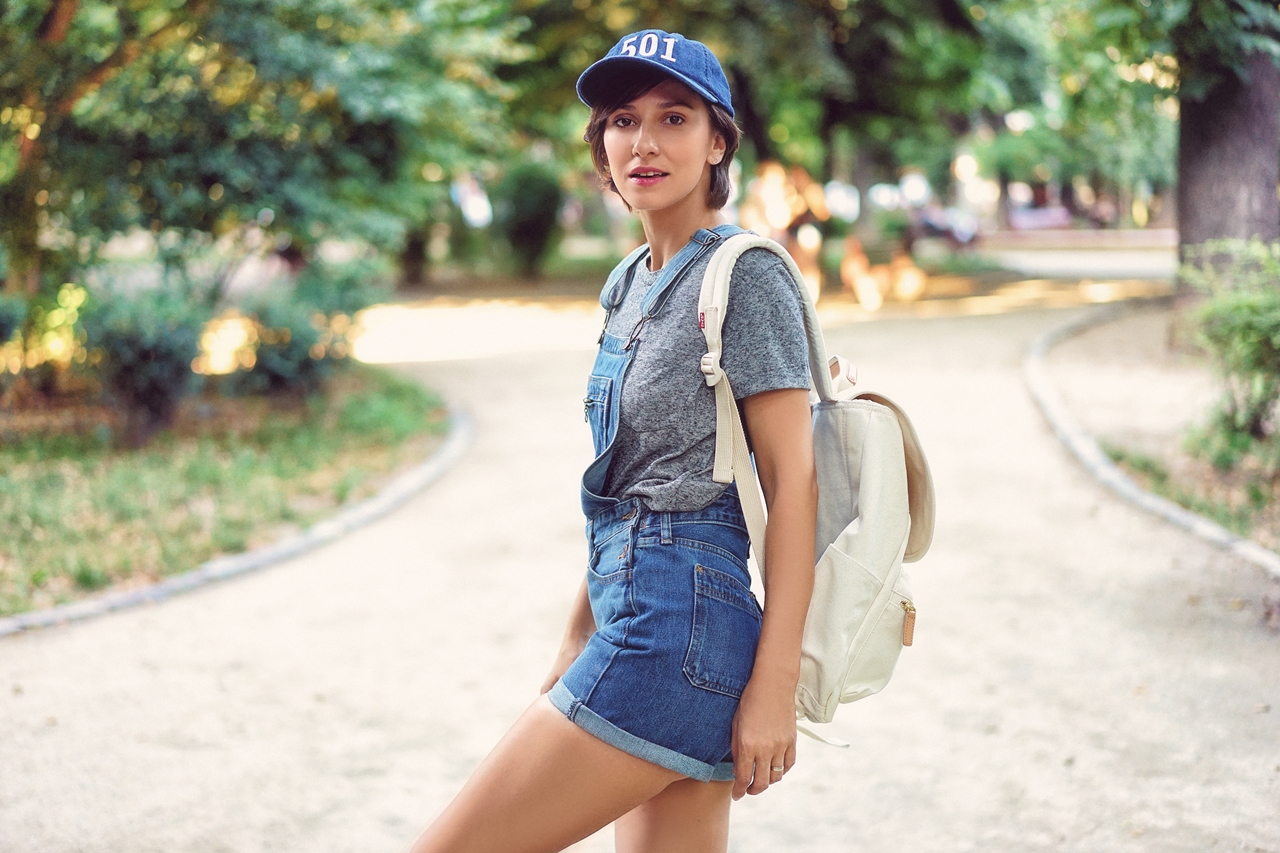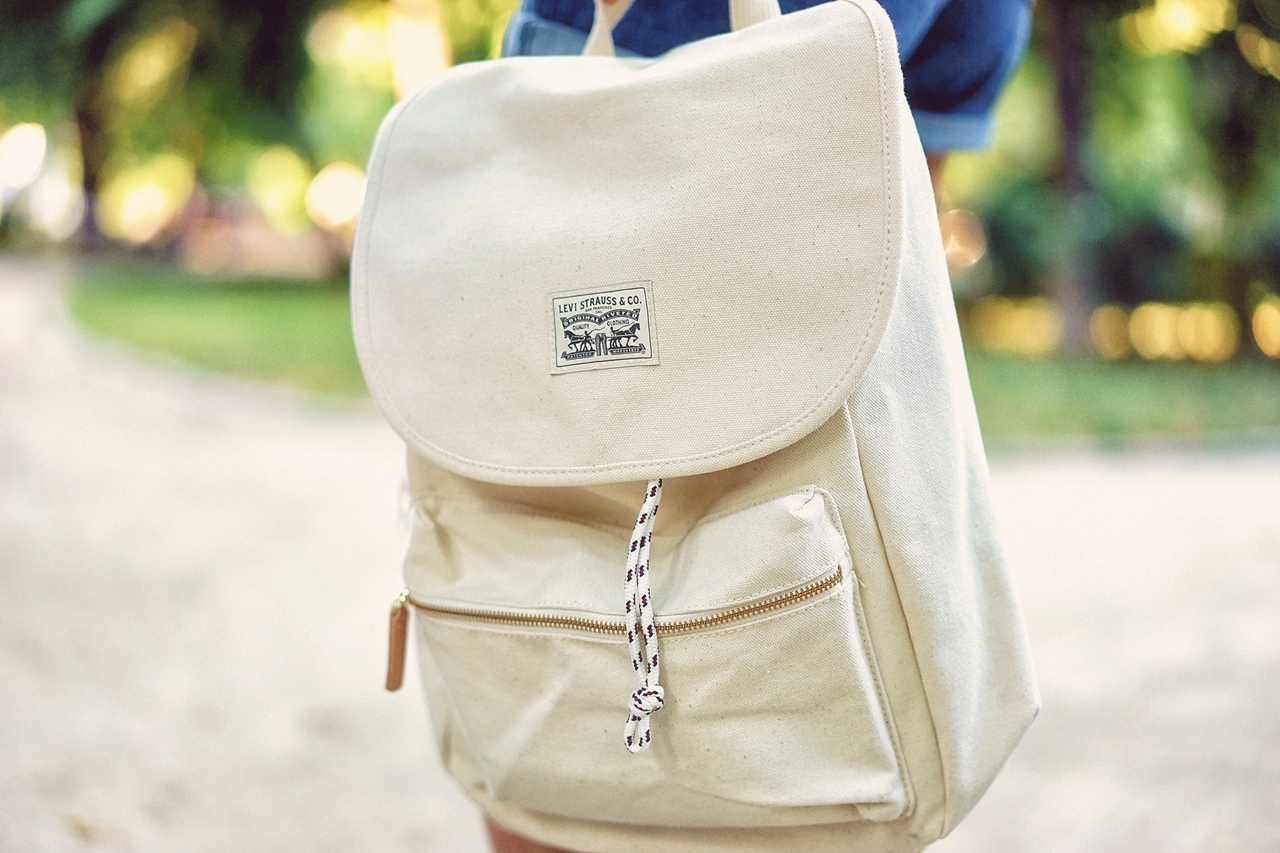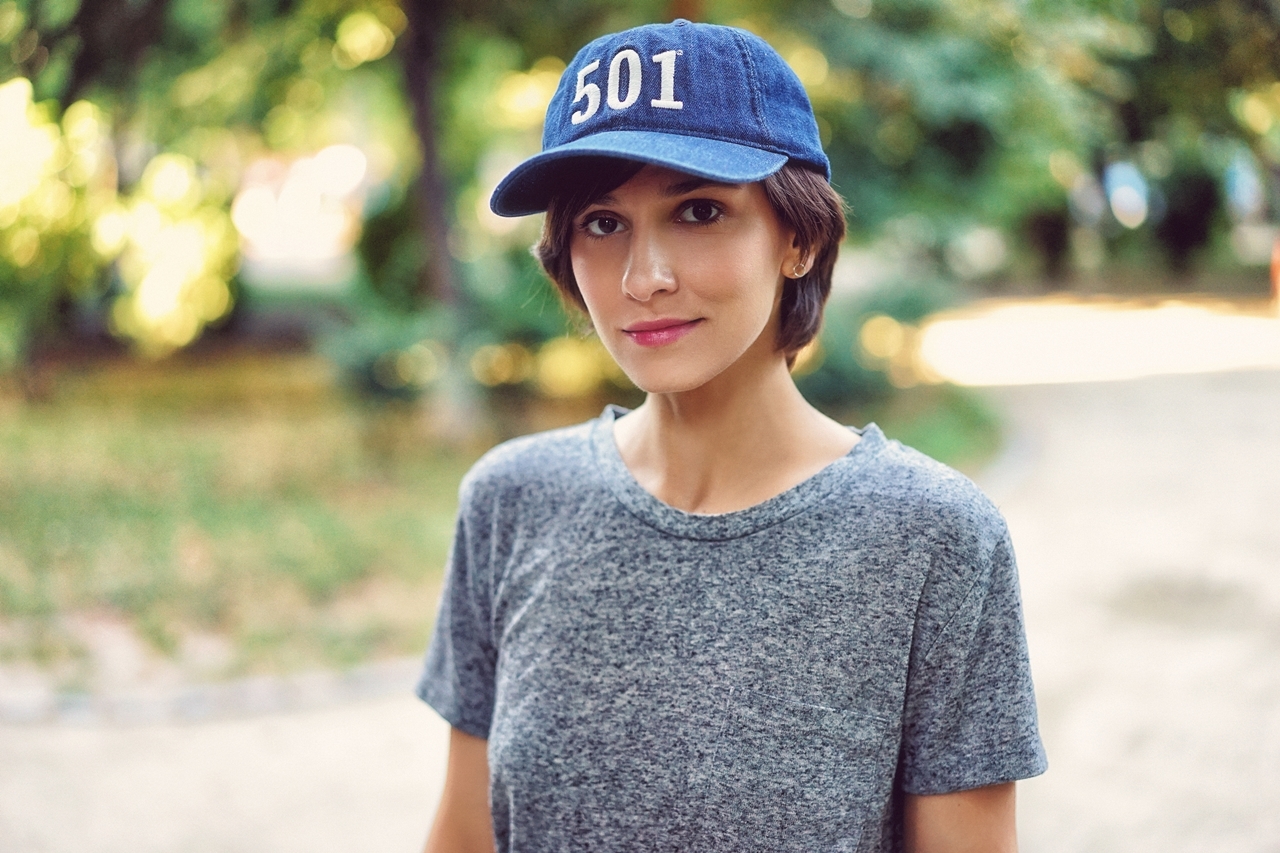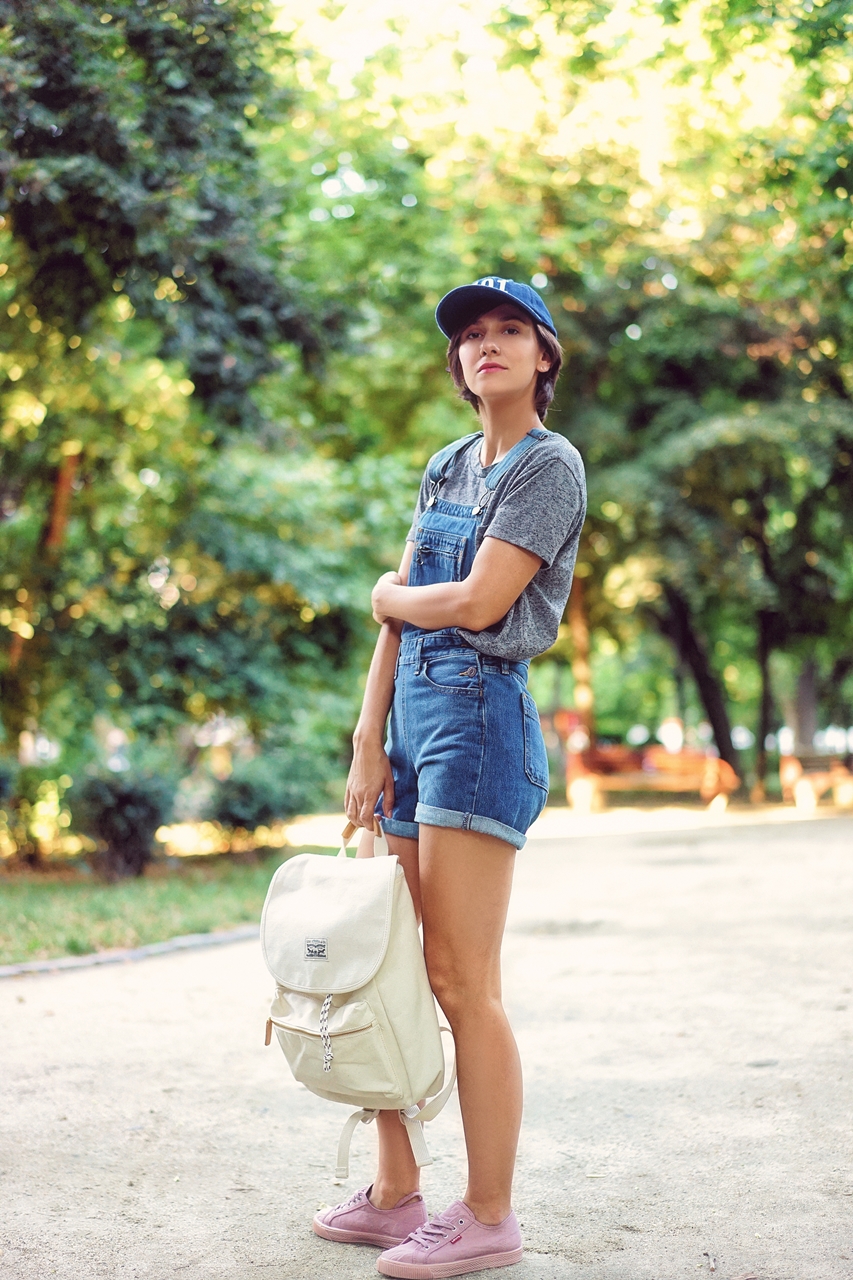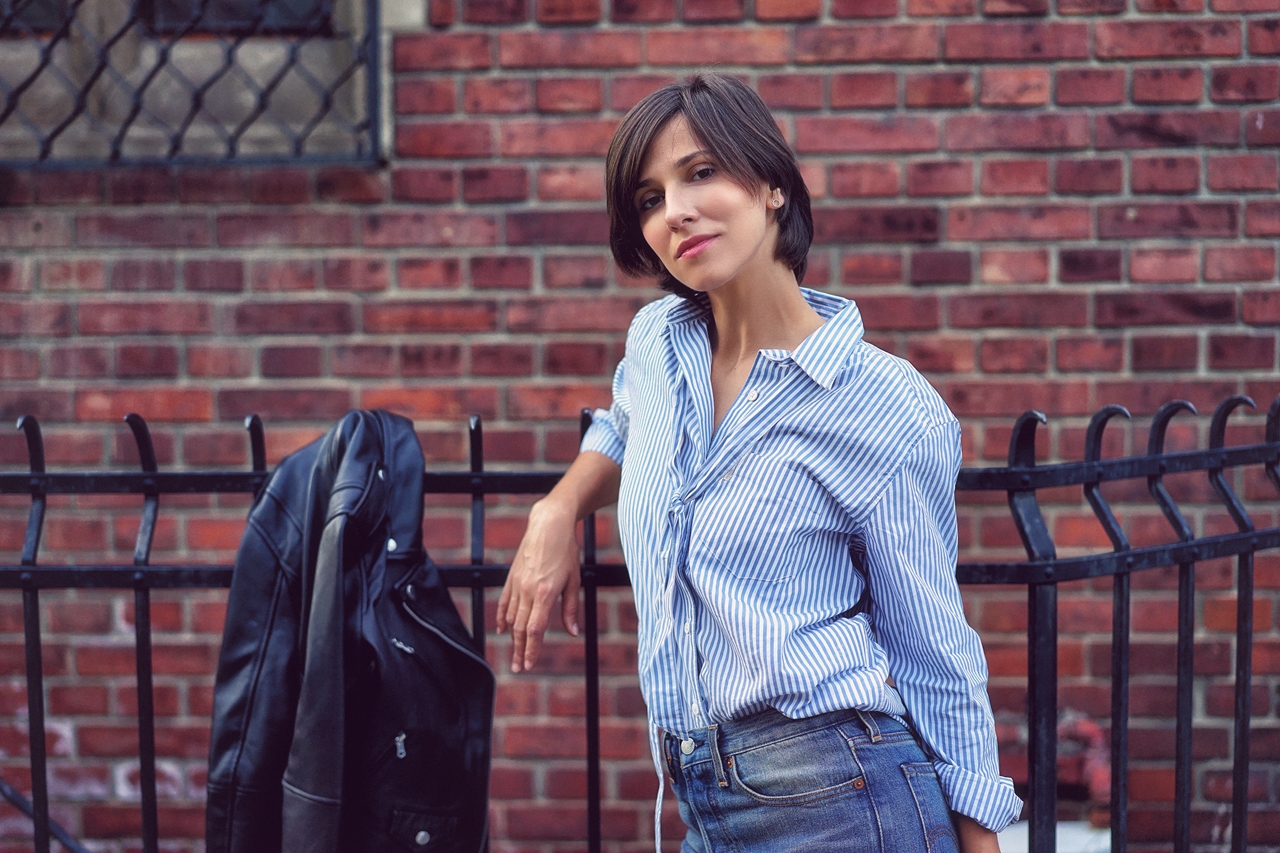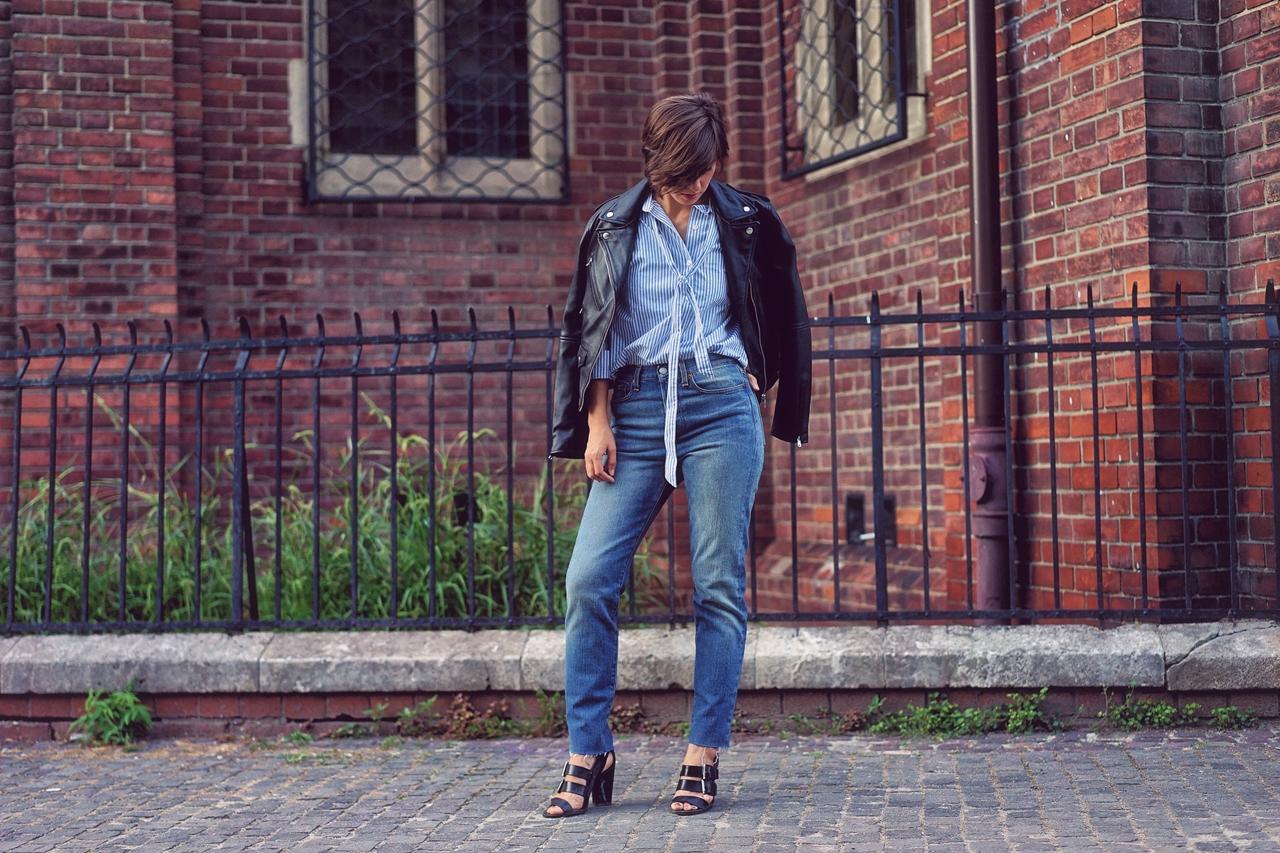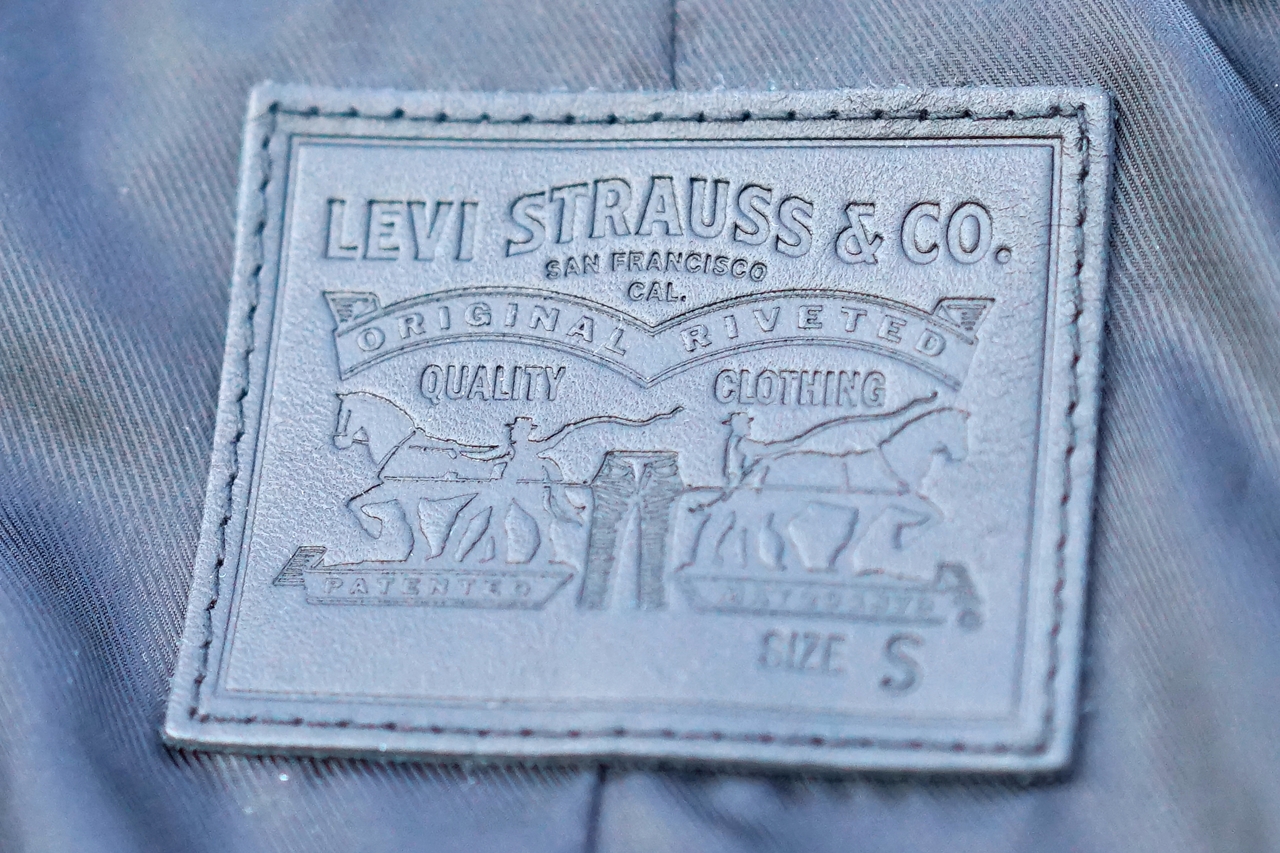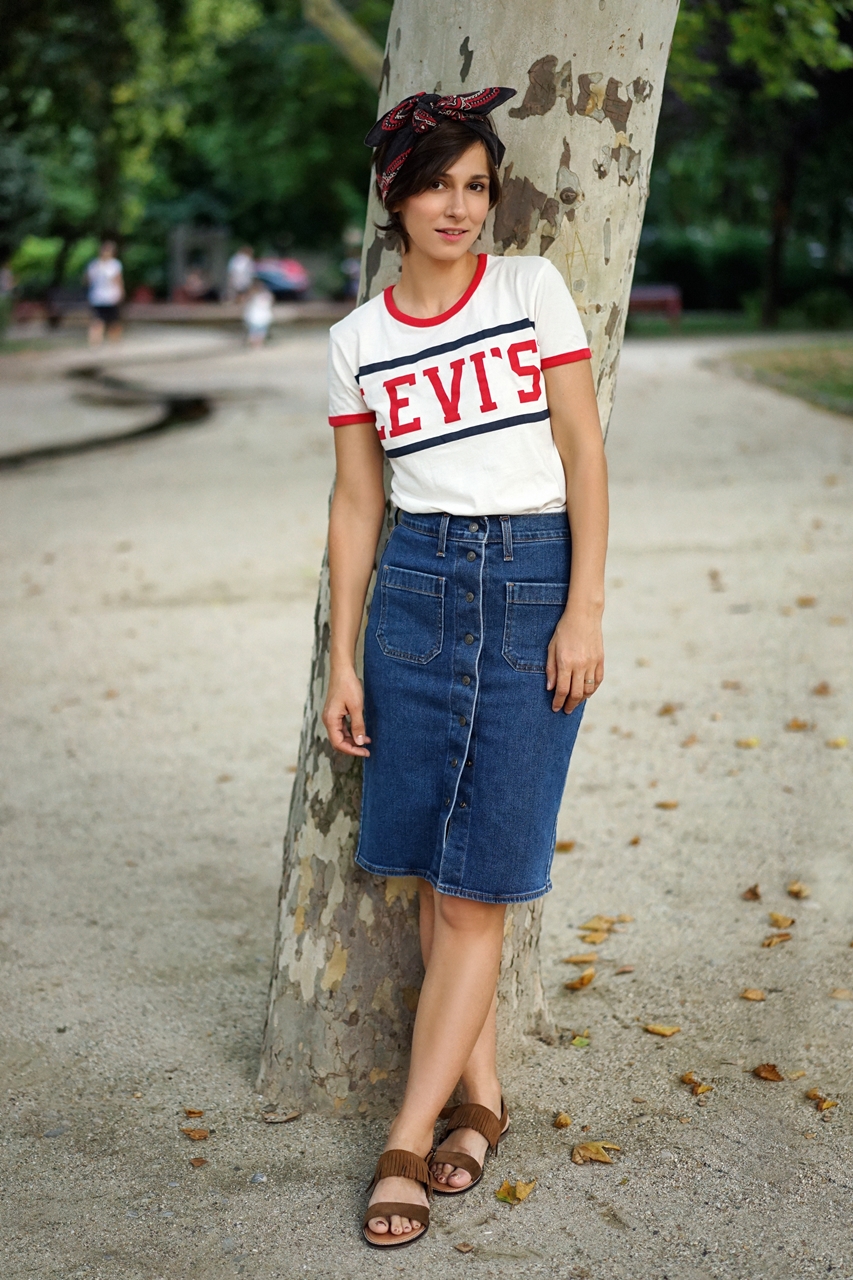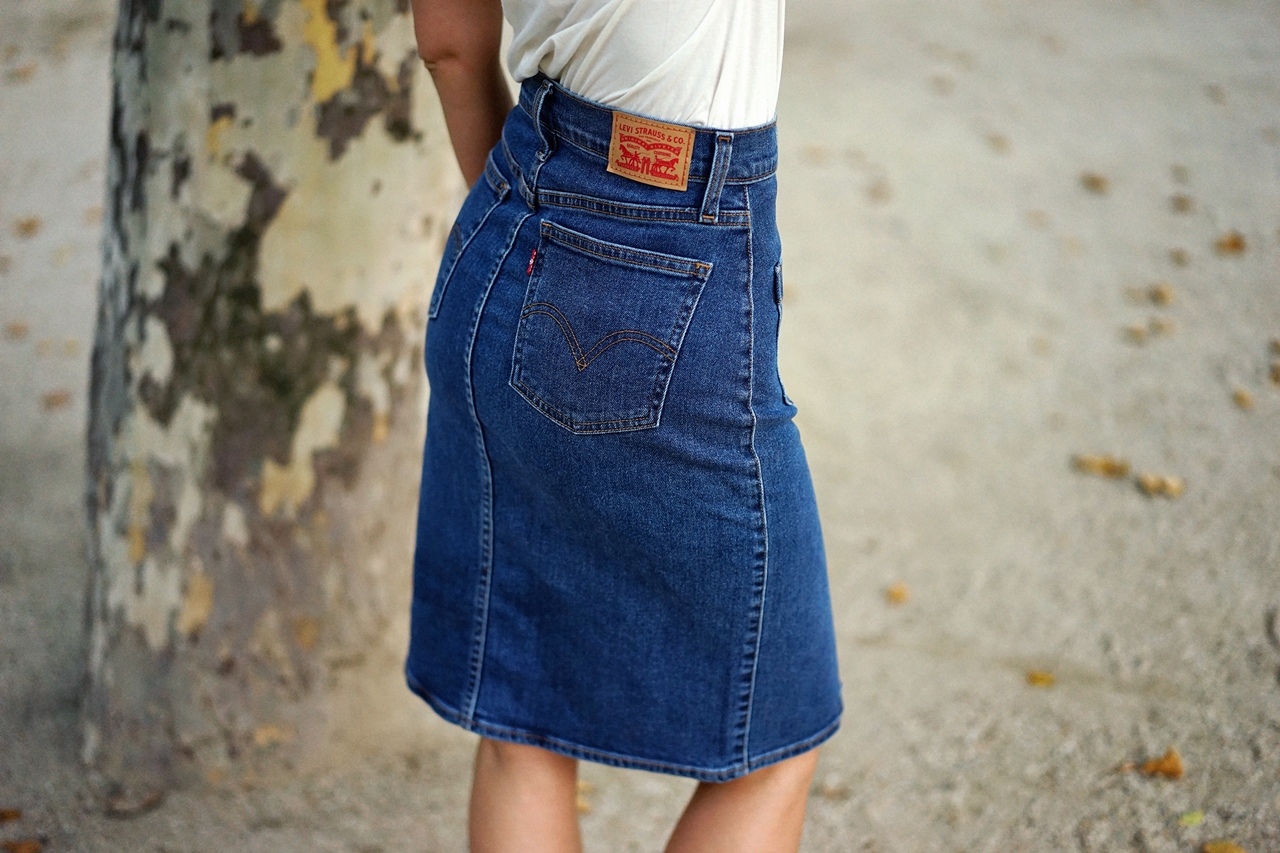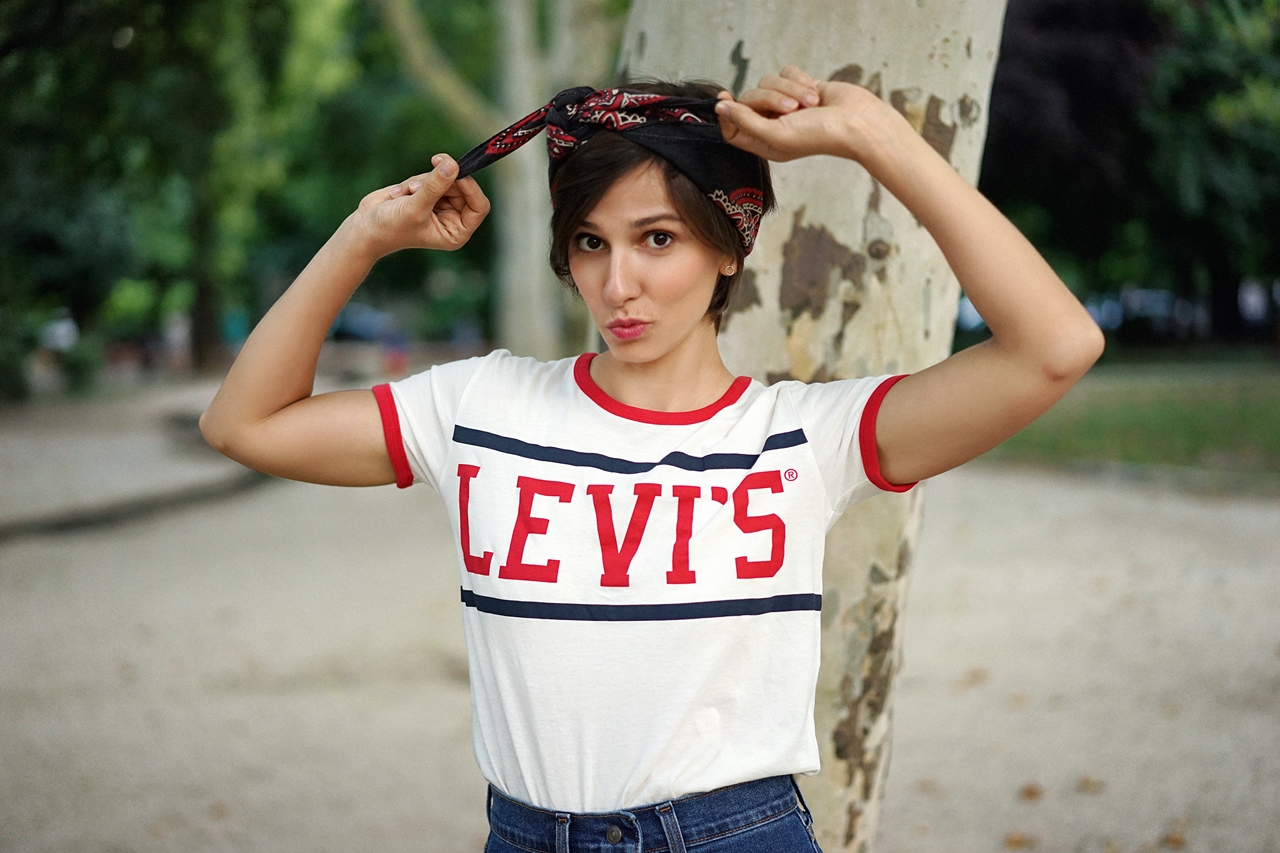 Am descoperit insa, scormonind prin colectia de Primavara Vara 2017, cateva piese atat de '90s, incat nu am putut sa rezist si mi-am dorit sa va arat si voua despre ce e vorba. In primul rand am gasit o multime de haine interesante in afara de blugi, asa cum sunt tricourile cu un vibe retro din materiale de foarte buna calitate. Majoritatea tricourilor isi pierd forma dupa cateva spalari sau materialul se scamoseaza si se uzeaza foarte usor, asa ca intotdeauna prefer un produs de calitate care sa reziste in timp. Si chiar daca nu sunt adepta brandingului purtat mare, la vedere, trebuie sa recunosc ca acestea arata foare bine! E musai sa vedeti tricoul cu logo rosu – so cool!
Eu am incercat o tinuta mai copilaroasa: am purtat o salopeta si un tricou, alaturi de o pereche de tenisi roz, un ghiozdan tare simptic si o sapca din denim. V-am spus ca acest brand imi trezeste nostalgii datorita aerului retro, asa ca acest gen de tinuta e tare potrivita pentru vacante sau in timpul calatoriilor de vara.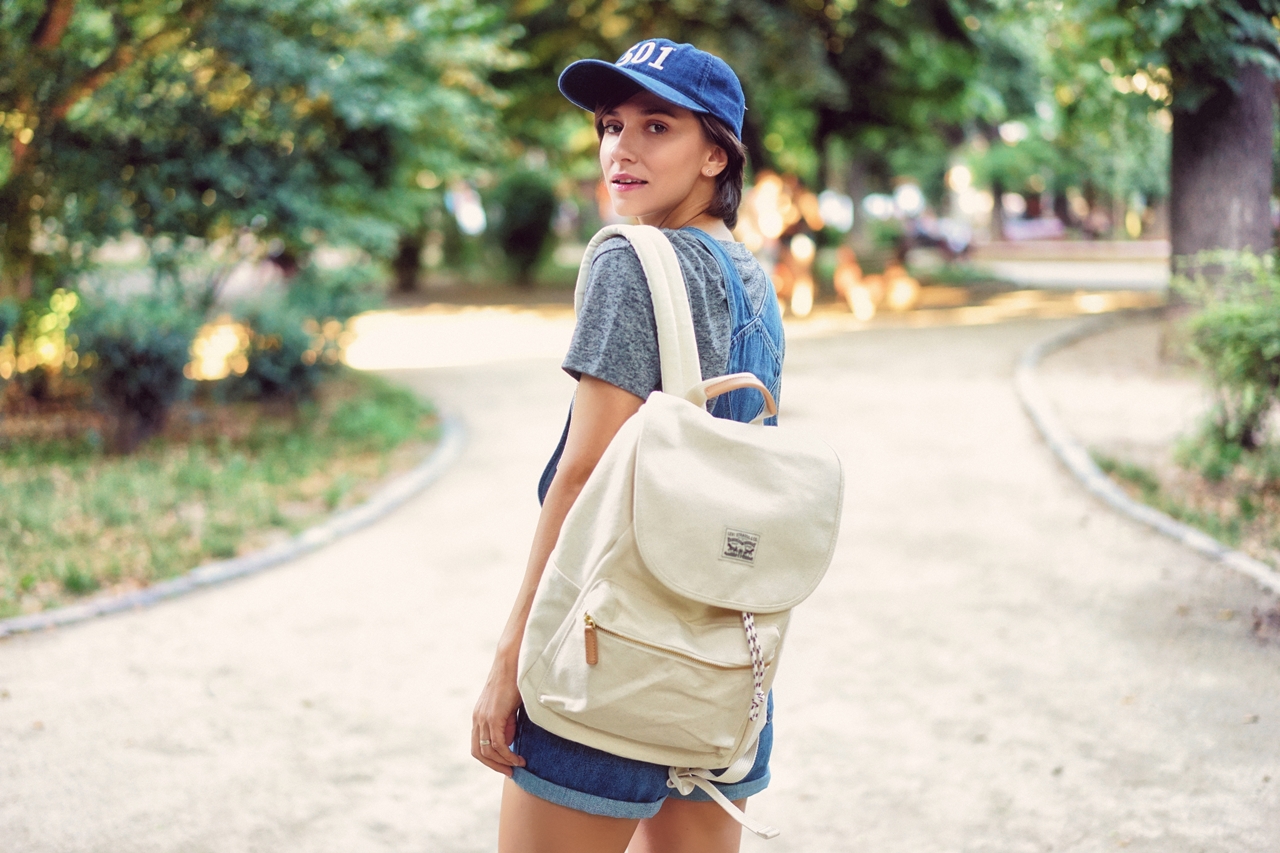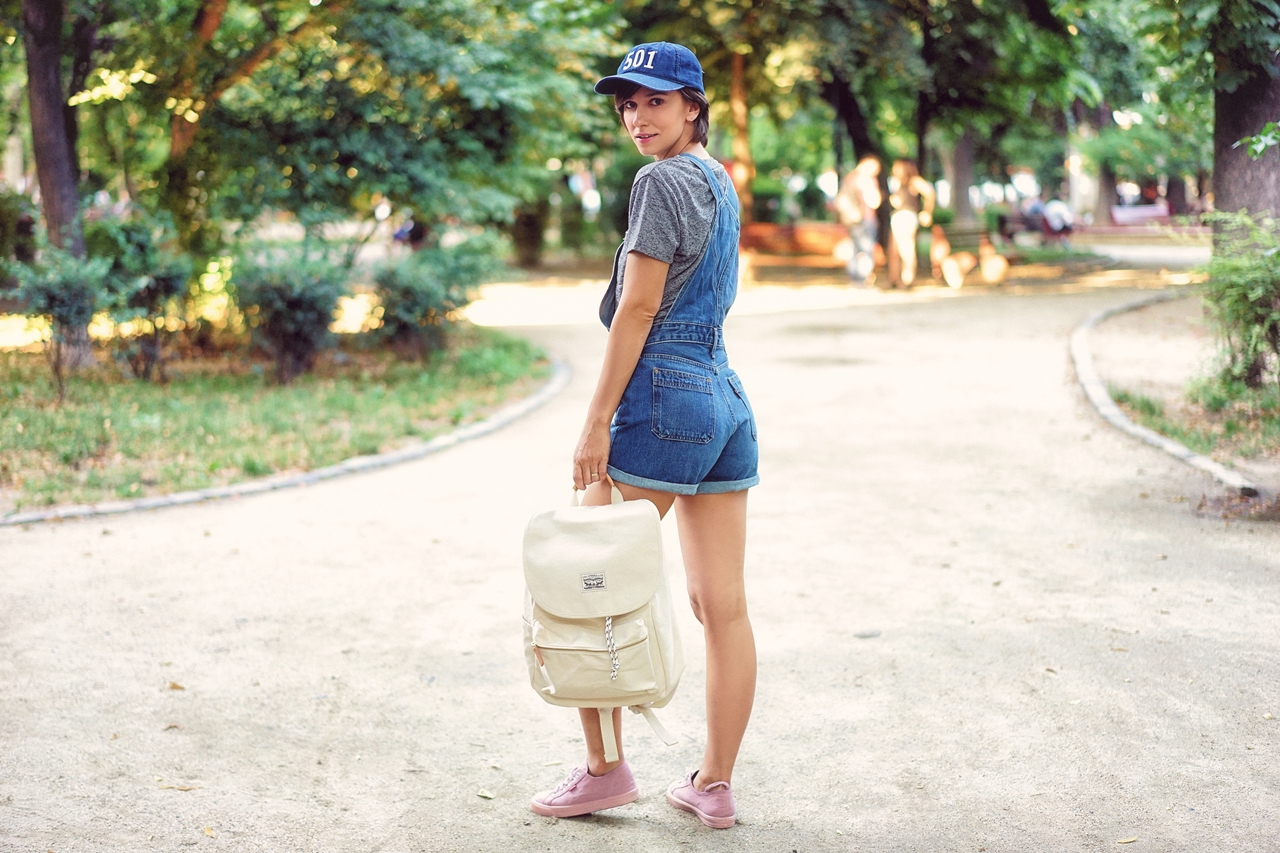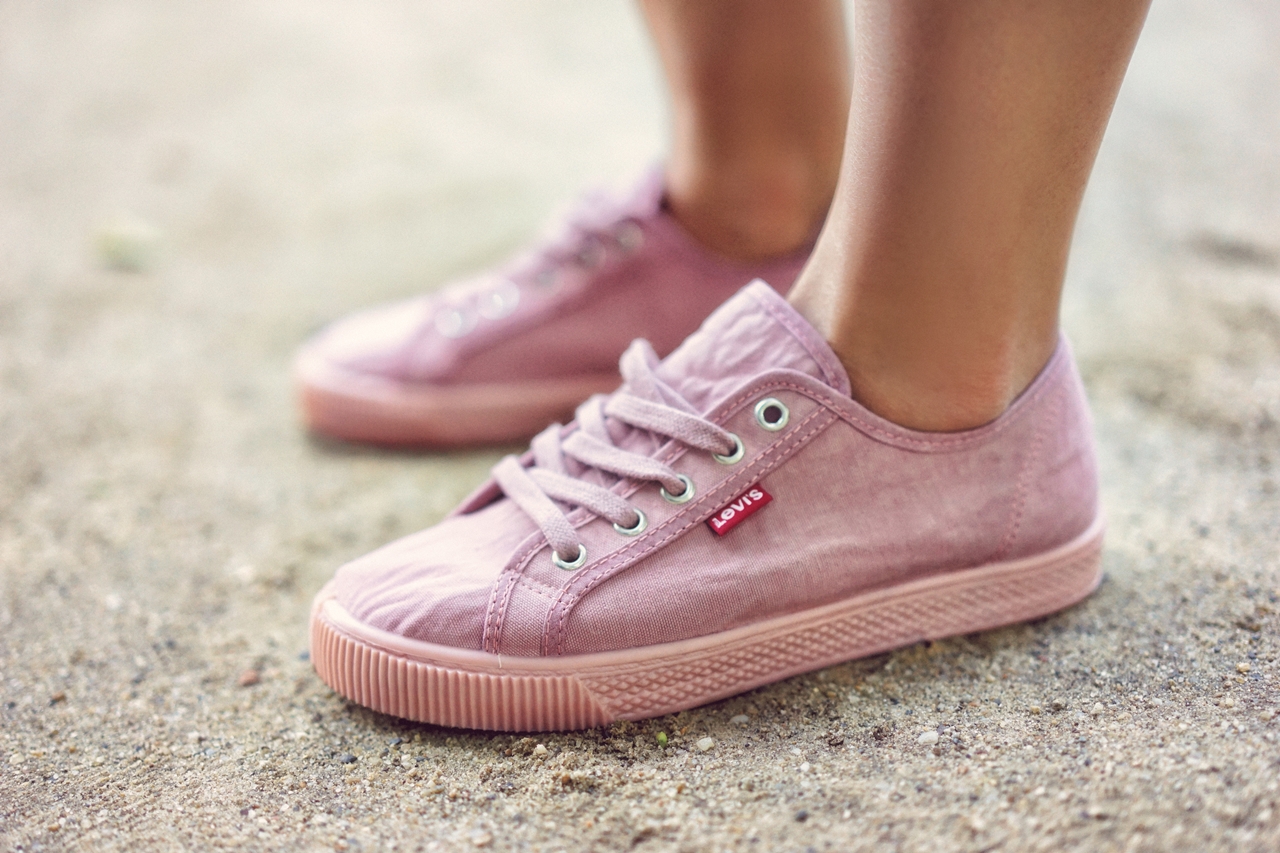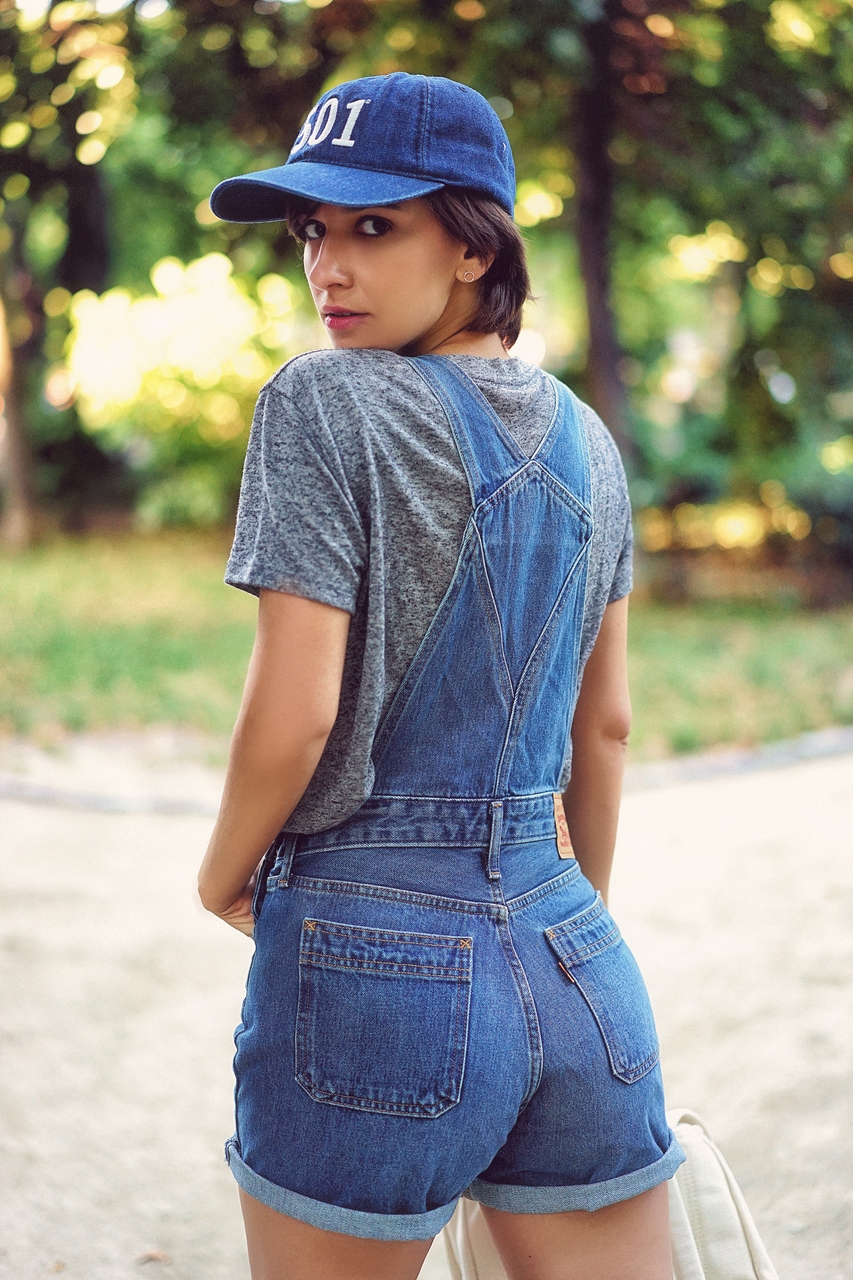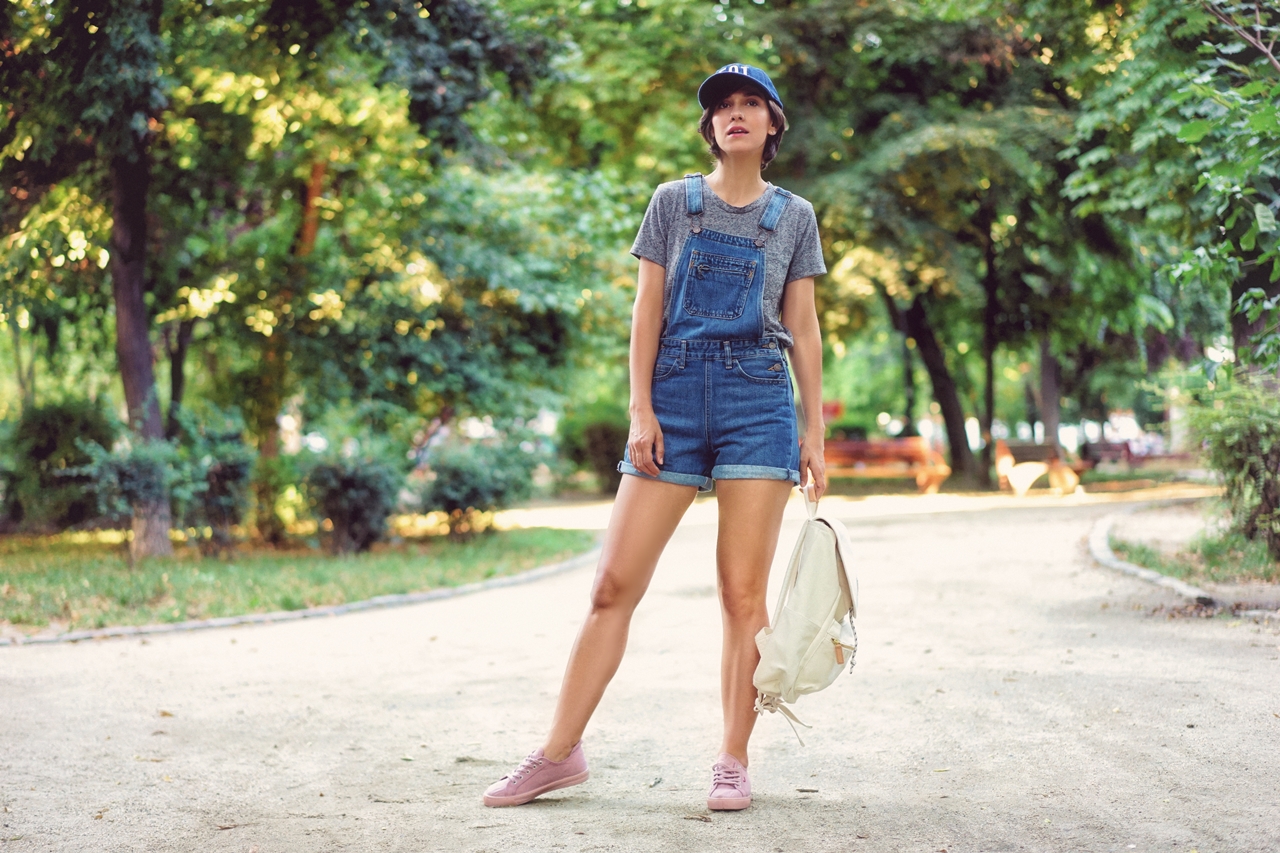 Nu mi-a fost teama nici sa ma recreez o tinuta retro: tricoul cu rosu, alb si albastru m-a dus cu gandul la anii '70, la fel ca si fusta cu nasturi. Ambele piese mi se par usor de integrat in orice garderoba. Mereu ai nevoie de un tricou alb cool si de o fusta din denim!
Am incercat si un look clasic: o pereche de jeans cu talie medie, o camasa si o geaca de piele si va zic sincer ca acest vibe de rock n roll din anii '90 mi-a placut foarte tare. Mai ales pentru ca e perioda cand am copilarit, iar nostalgia este un sentiment puternic dar si pentru ca e o tinuta comoda si usor de purtat intr-o multime de tinute.
Va incurajez sa dati o tura prin magzinele Levi's care ofera inclusiv serviciul de customizare si ajustare a pieselor care va plac, pentru un fit perfect.
In poze port: absolut toate produsele, incaltamintea si accesoriile sunt Levi's, cu exceptia sandalelor negre.
EN: But, going through the Spring Summer 2017 collections, I discovered pieces which are so '90s, that I couldn't resist showing them to you too. First of all I found plenty of interesting clothing items, except jeans, such as the t-shirts with a retro vibe made from high quality fabrics. Most t-shirts lose their shape after a few washes or the fabric gets fuzzy and looks worn out easily, so I always prefer a high quality product which lasts over time. And even though I am no fan of branding worn for everyone to see, I have to admit these look very good! You have to see the t-shirt with the red logo- so cool!
I have tried out a slightly childish outfit- a jumpsuit and a t-shirt, paired with a pair of pink sneakers, a very cute backpack and a denim hat. I told you this brand brings up memories due to its retro look, so this kind of outfit is perfect for vacations or summer travels.
I wasn't afraid to recreate a retro outfit either: the t-shirt with red, white and blue made me think of the '70s, and so did the buttoned skirt. Both pieces seem easy to digest in any wardrobe- you always need a cool white t-shirt and a denim skirt.
I have also tried a more classical look: a pair of mid-waist jeans, a shirt and a leather jacket and I must say I really loved this rock 'n' roll vibe of the '90s.  Especially since it's the period I grew up in, and nostalgia is a very strong feeling but also because it's a comfortable look which is easy to wear in many outfits.
I encourage you to visit the Levi's stores, which also offer a tailoring service for the pieces you like, for a perfect fit.
In the pictures I am wearing: absolutely all items, shoes and accessories are from Levi's, except for the black sandals.  
Comments