Chef de …. petrecerile Craciunului!
Rubrica sezoniera in care caut niste tinute care sa se poata integra intr-un buget super-bun a revenit! Pastrand traditia in care caut haine cu chef de viata, am ajuns in Carrefour unde am realizat ca brandul TEX nu dezamageste nici acum. Iata doua tinute care pot fi purtate la petrecerile de final de an.
EN: I'm back with some suggestions for outfits which can be integrated in a really good budget! In tune with the tradition of looking for clothes in the mood for life, I got to Carrefour where I realized that TEX never disappoints. Here are two outfits which can be worn to the end of the year parties.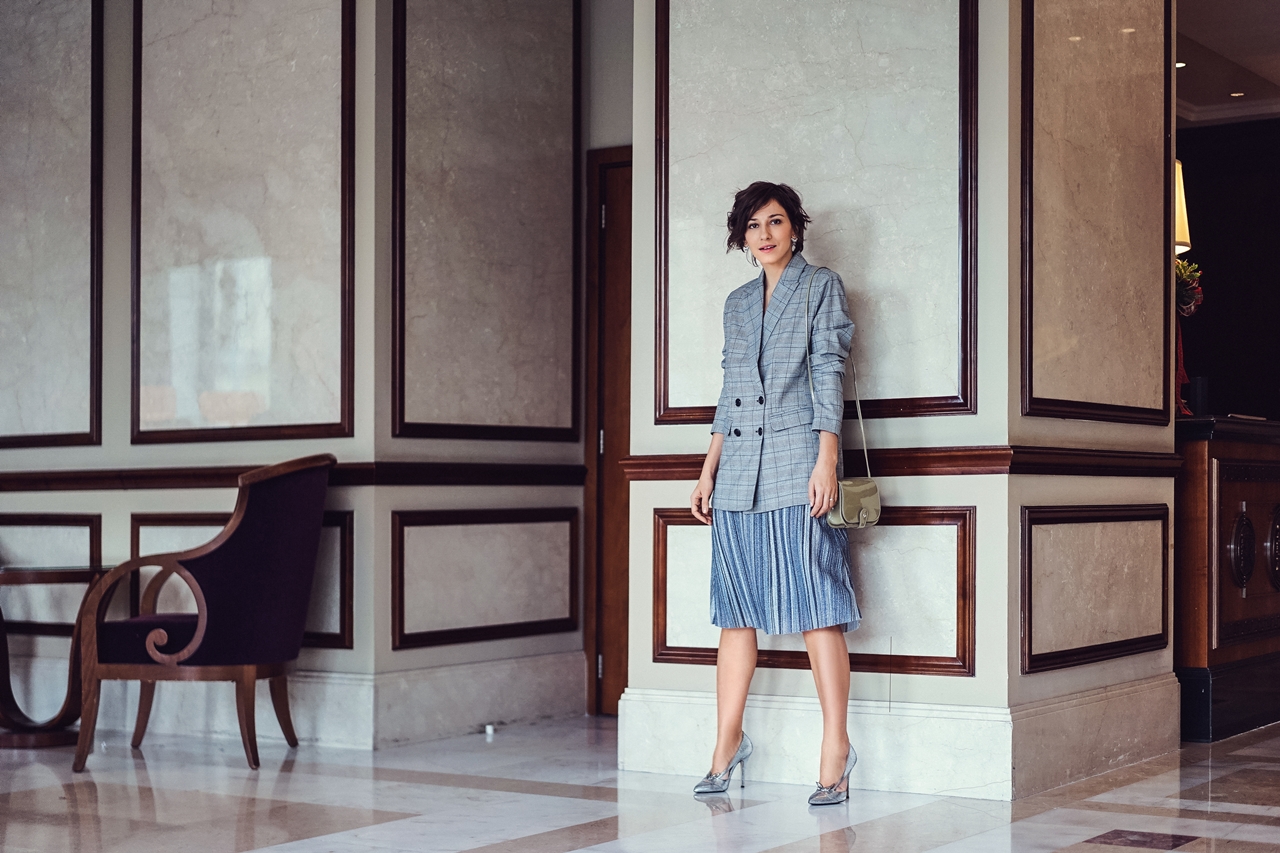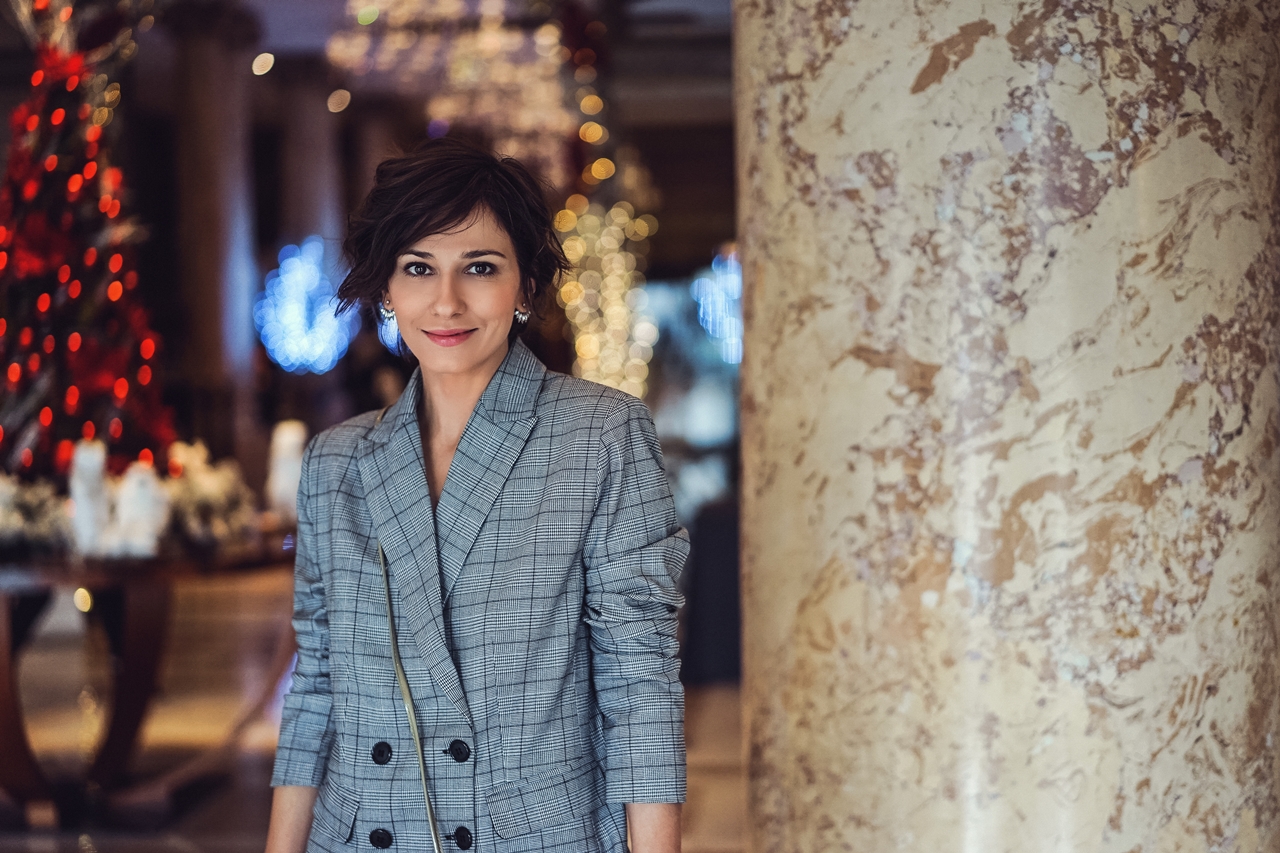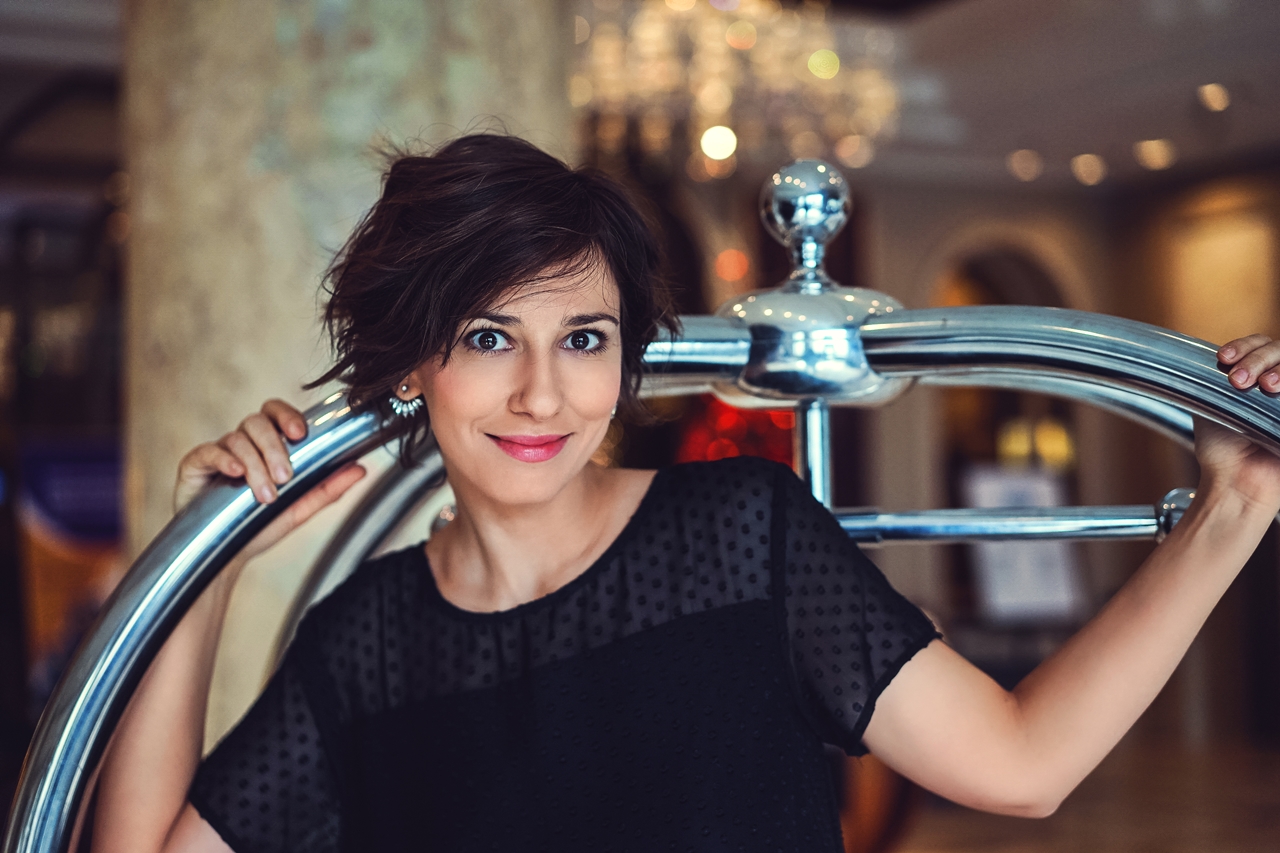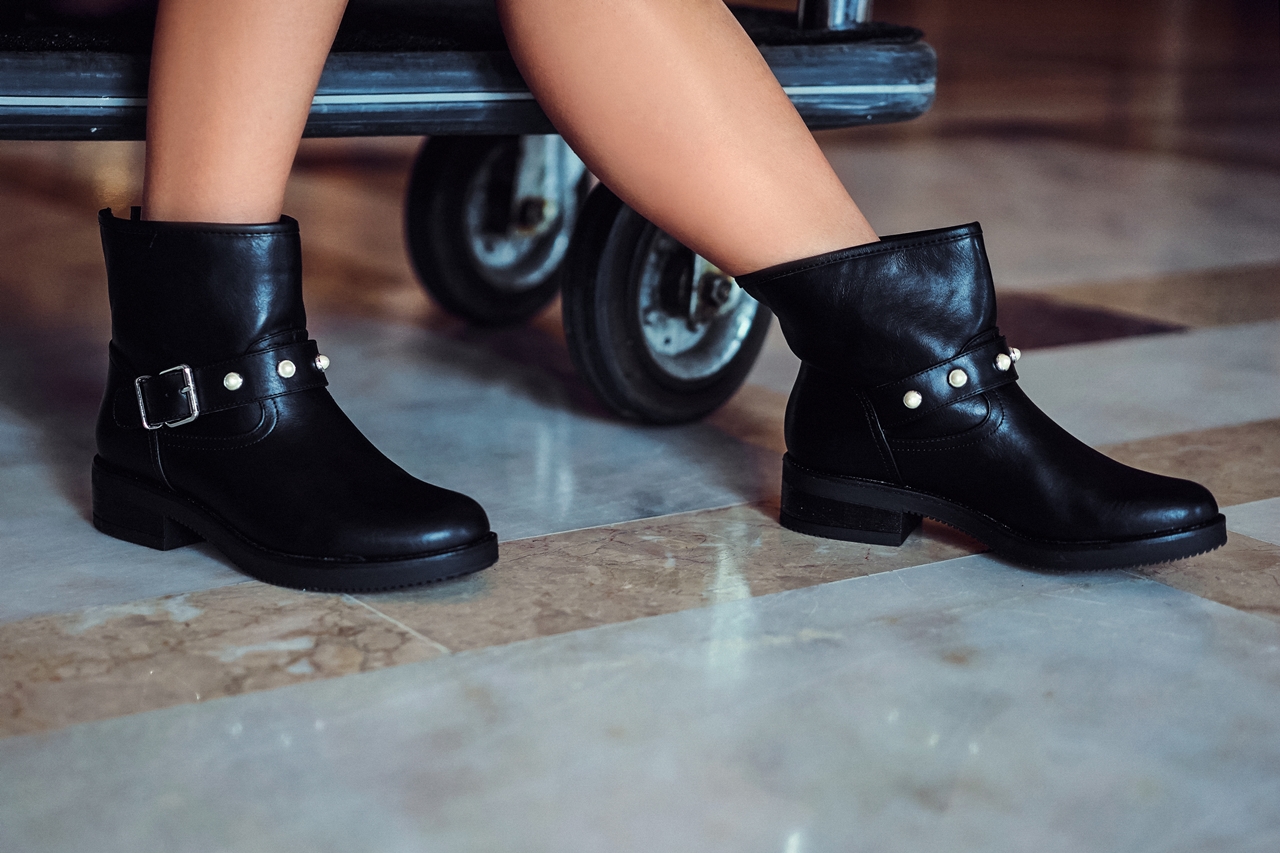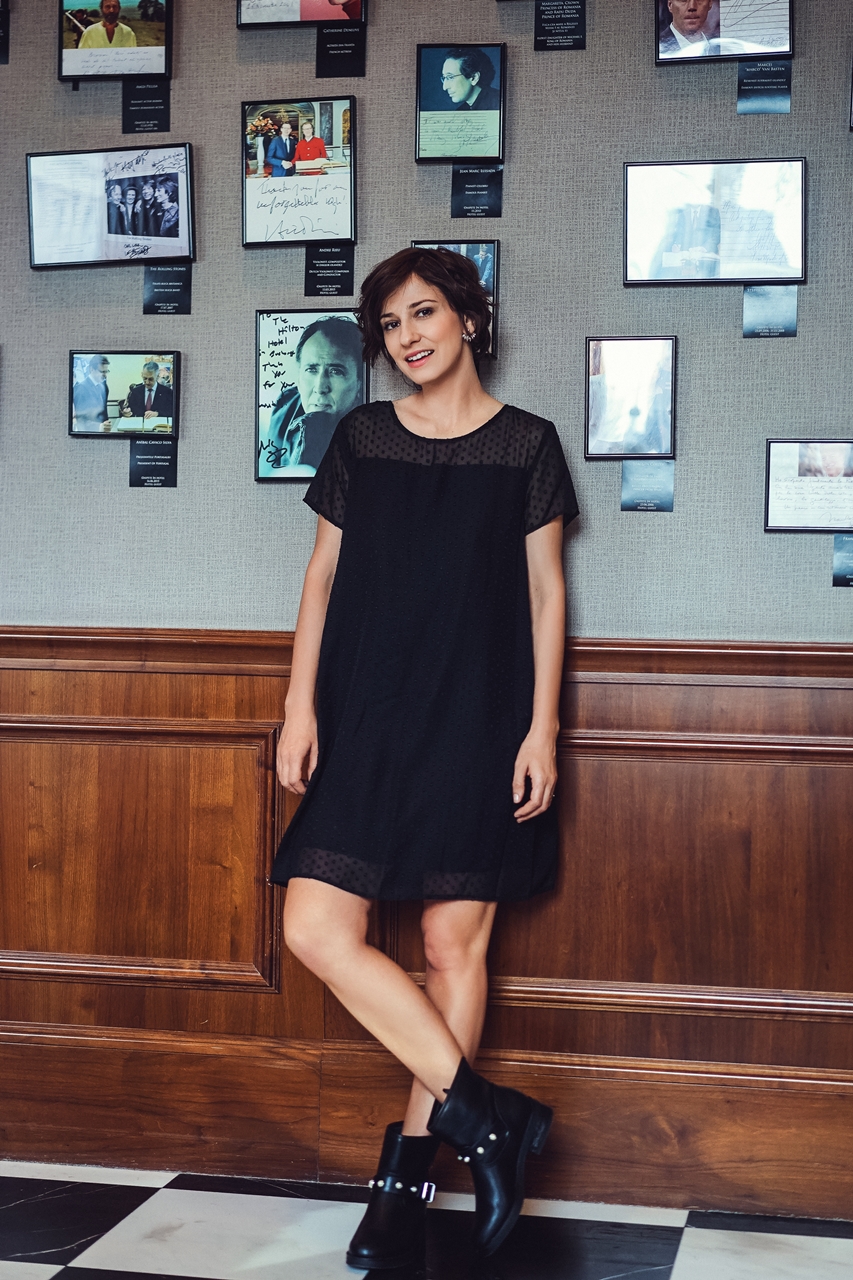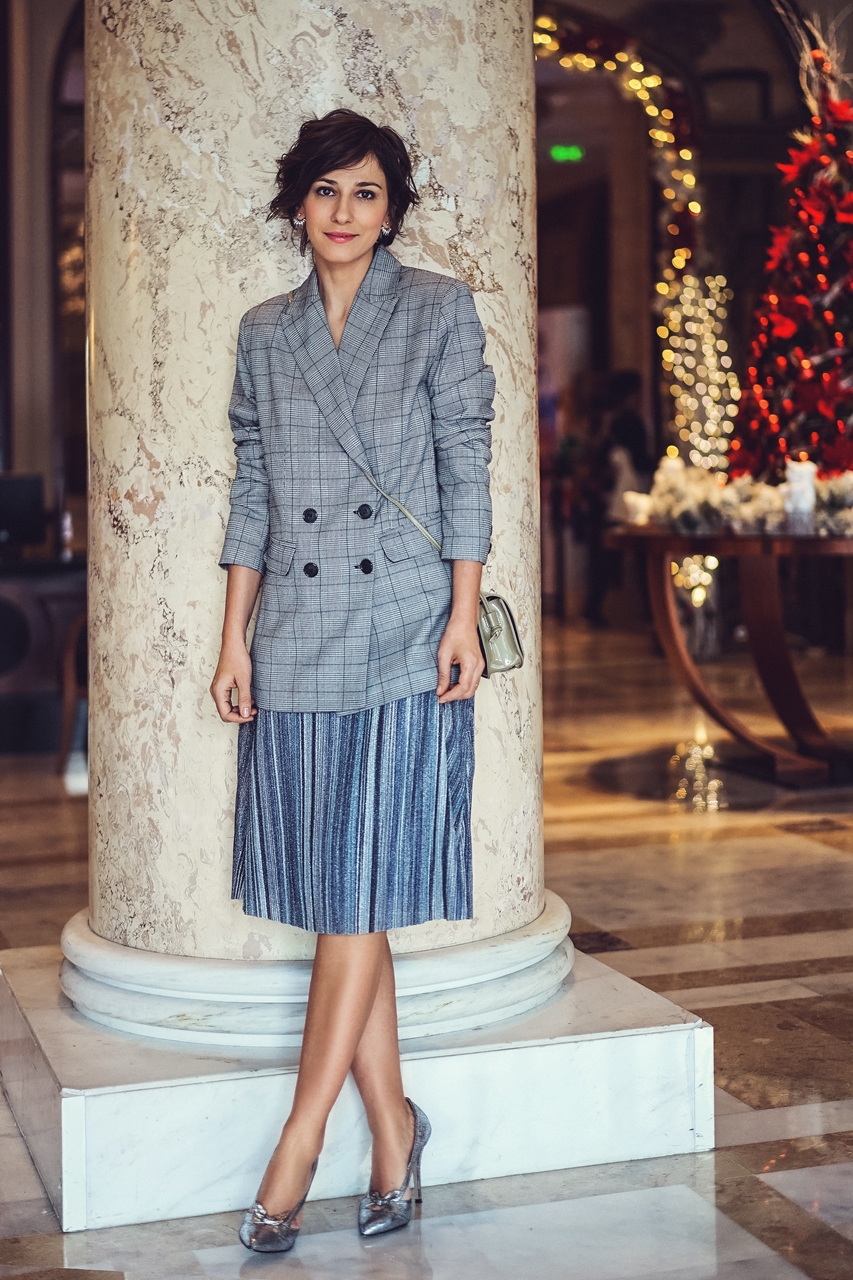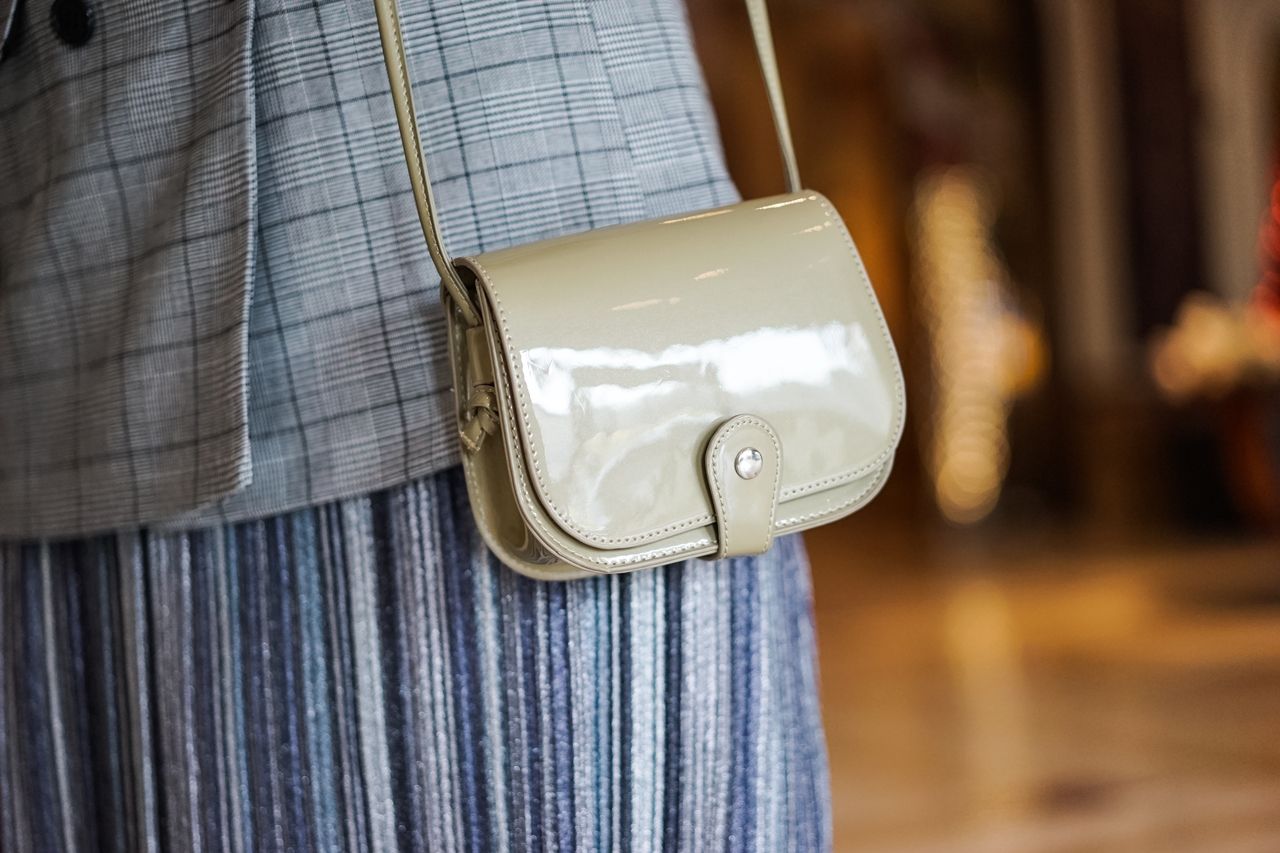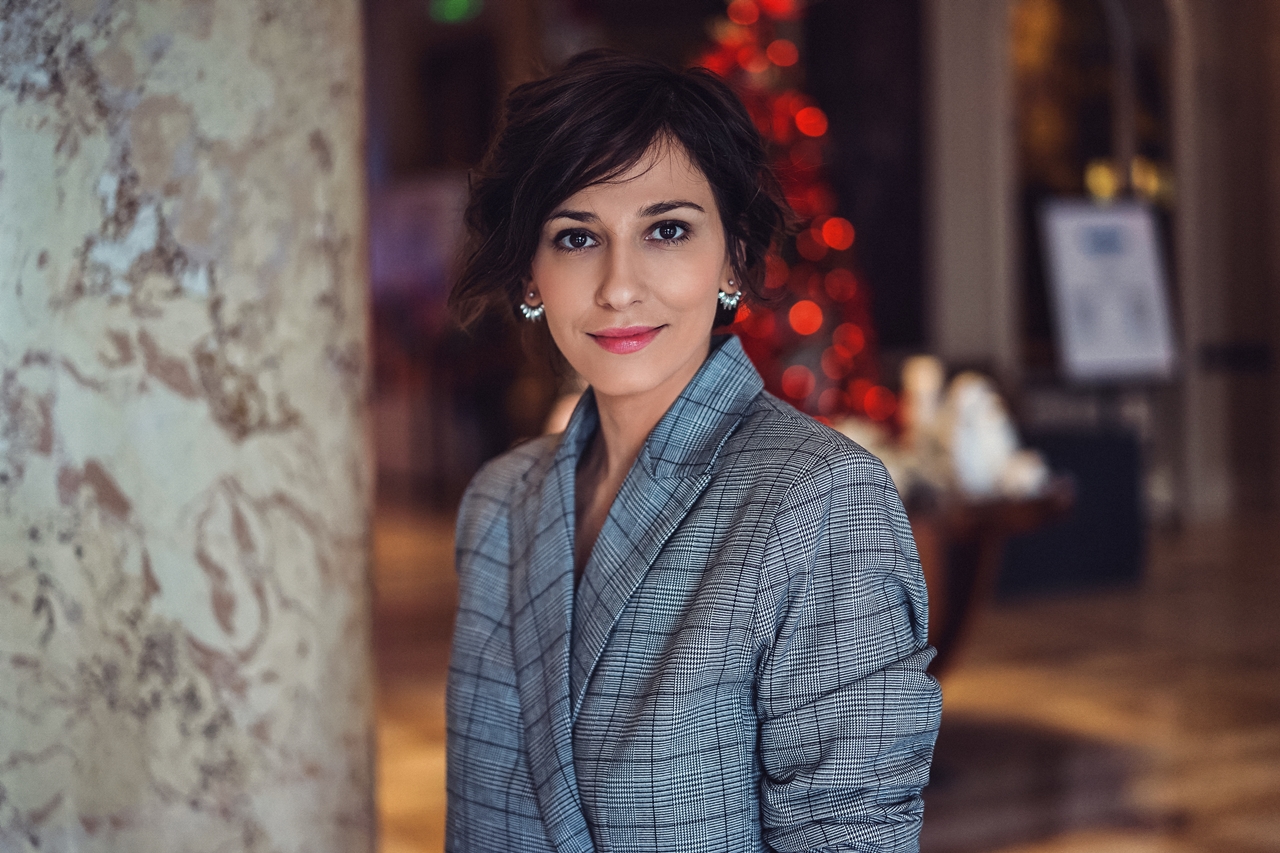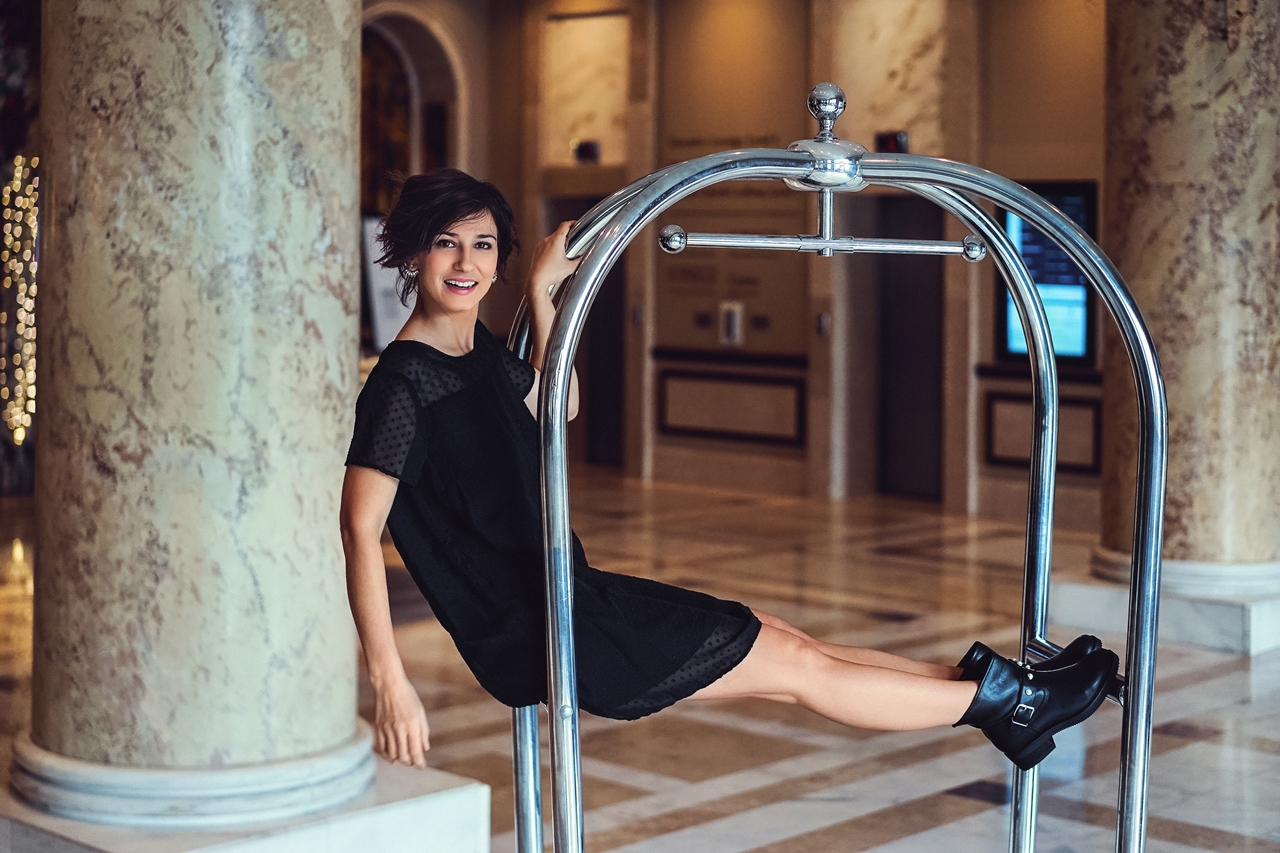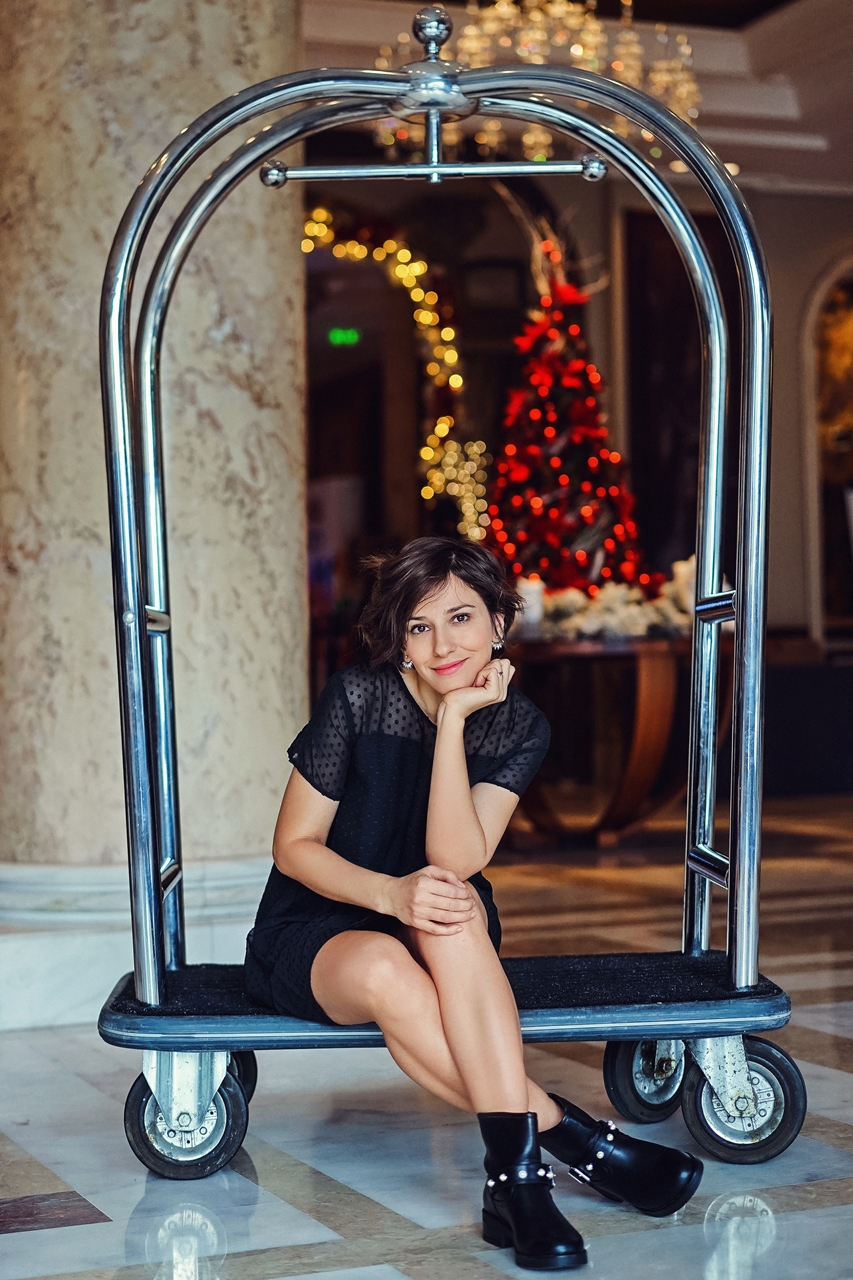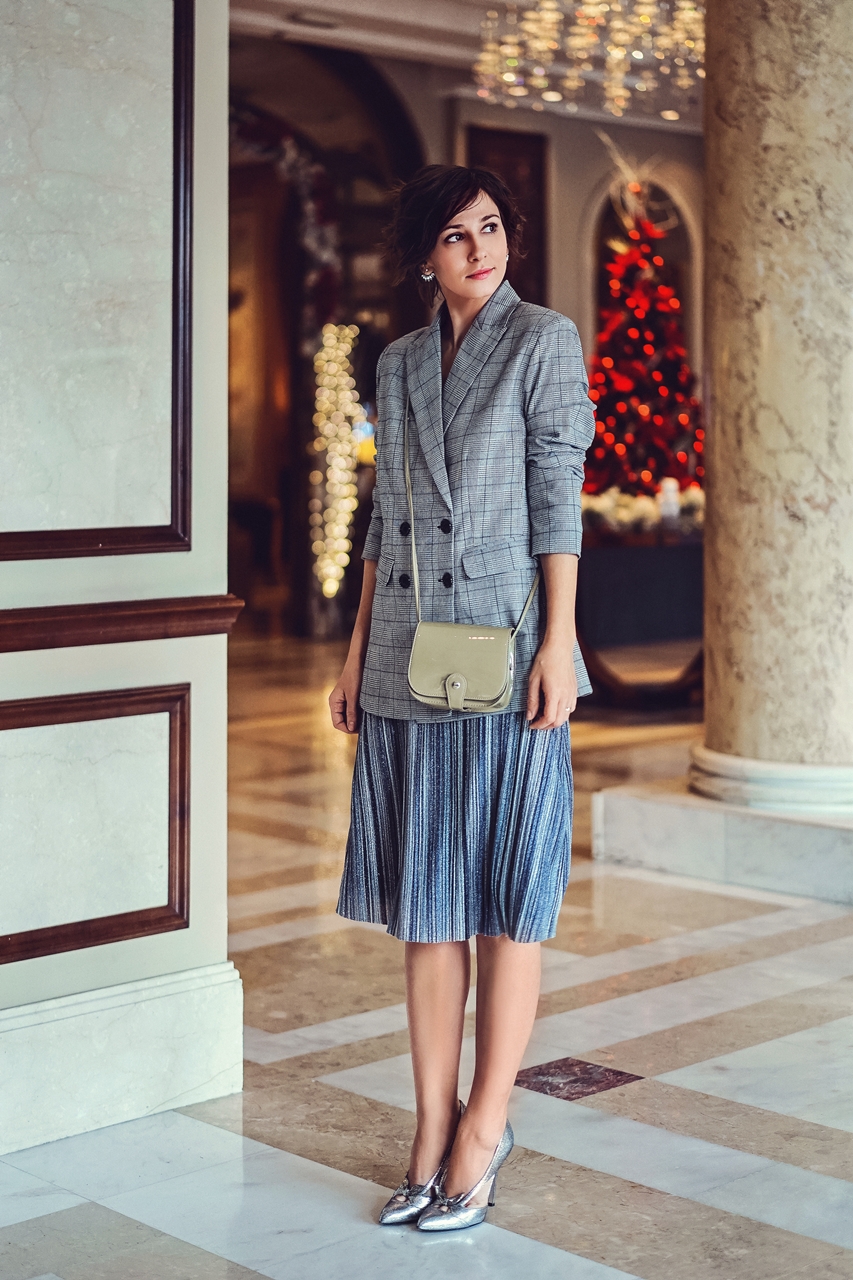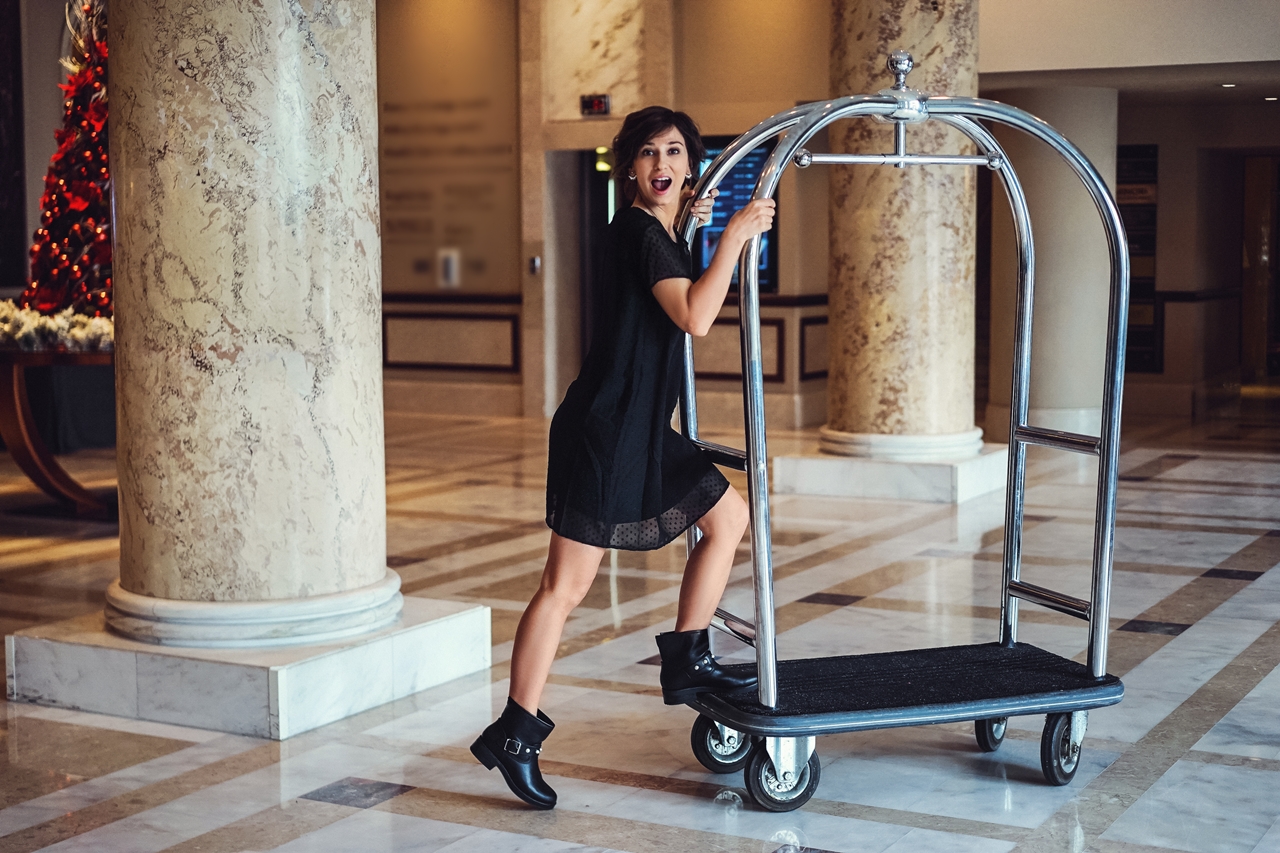 Am incercat sa compun prima tinuta astfel incat sa fie perfecta pentru o iesire in oras cu colegii la o petrecere (sau pranz) de Craciun. Cred ca un astfel de sacou, care este atat trendy cat si perfect pentru un mediu profesional are nevoie de ceva mai …cu chef de viata! Asa ca am ales aceasta fusta gri-argintie, care este achizitia perfecta nu doar datorita pretului tare bun, ci si pentru ca in mod sigur o veti folosi in mai multe tinute. Uite, de exemplu merge perfect cu un tricou alb simplu si cu o jacheta din denim si cu niste botine in picioare. Nu-i asa ca am compus un super outfit de festival? Sau daca vrei sa continui sa o porti iarna, pune un hanorac sau un pulover oversized peste o helanca, niste tenisi si esti gata pregatita de iesit la un vin fiert! Precum va spuneam, chiar este o achizitie buna!
Sacoul il puteti usor purta cu blugi. Purtat deschis si cu un tricou cat mai simplu, poate deveni o tinuta de birou sau una de brunch in functie de pantofi (flats sau tocuri) si in functie de accesorizarea mai minimalista sau mai expresiva. Inca o piesa versatila in garderoba ta la un pret accesibil!
Iar rochita neagra cu insertii semi-transparenta este potrivita in acest sezon pentru serbarile de final de an – aici vorbesc cu mamicile. Toate vrem sa aratam bine atunci cand ne vedem cu ceilalti parinti la festivitatile de Craciun, insa e important sa fie o tinuta practica. Stiu, traim intre ciocan si nicovala! Insa cred ca am gasit o solutie echilibrata in care aceasta rochie ultra-feminina poate sa fie transformata intr-o optiune practica daca o port alaturi de niste bocanci ideali pentru vremea aceasta rece-umeda.
Little Black Dress e disponibila si online pe carrefour.ro/TEX aici iar fusta din lame o gasesti aici.
Aceste doua tinute se pot transforma in alte 7-8 tinute alternative cu un minim de efort, totul la un pret fantastic. Asa ca, oriunde v-ar purta drumurile in acest sezon, nu uitati sa treceti prin hypermarketurile Carrefour pentru a va cumpara piesa preferata din colectia Tex Glam UP!
Voi ce v-ati gandit sa purtati la petrecerile de Craciun ce vor urma? Acasa, birou, cu prietenele…
In poze port haine TEX din colectia noua. Pozele au fost realizate la hotel Hilton.
Acest articol este realizat cu sprijinul TEX. Va multumesc ca sustineti brandurile care sustin acest blog. 
EN: I tried putting the first outfit together so that it's perfect for a night out with the colleagues to a Christmas party (or lunch). I think such a blazer, which is both trendy and suitable for work attire, needs something with a bit more… mood for life! So I chose this grey-silver skirt, which is the perfect catch not just because of the great prize, but also because you'll probably wear it a lot. For instance, it's perfect with a simple white t-shirt and a denim jacket with a pair of ankle boots. Doesn't that sound like a perfect festival outfit? Or if you want to wear it in the winter, put on a hoodie or an oversized sweater over a turtleneck and you're good to go out for some mulled wine! Like I said, it really is a good buy!
This blazer can easily be worn with jeans. Unbuttoned and with a plain t-shirt, it can turn into on outfit for the office or for brunch, depending on the shoes (flats or heels) and depending on the accessorizing more minimalistic or more statement. Another versatile piece in your wardrobe for an affordable price!
And the little black dress with semi-see through insertions is suitable this season for end of the year school plays – here I mean the mothers. We all want to look good when we see other parents during Christmas festivities, but it's important that the outfit is practical. I know, we are torn! But I think I have found a balanced solution in which this ultra-feminine dress can be transformed into a practical option if it is worn with some ankle boots which are ideal for this cold and wet weather.
Little Black Dress is available also online on carrefour.ro/TEX here and you can find the lame skirt here.
These two outfits can easily be transformed into 7-8 other alternate outfits with a minimal effort, everything for a great fantastic. So, wherever you'll end up this season, don't forget to go to Carrefour in order to get your favorite item from the Tex Glam UP collection!
What do you intend on wearing to the Christmas parties coming up? At home, at the office, with your friends…
In the pictures I am wearing clothes from the new TEX collection. The pictures were taken at the Hilton hotel.
This article is made with the support of TEX. Thank you for supporting the brands which support this blog.