Concurs: Lingoul de Aur
Trebuie sa recunosc ca am ras  cevacitindu-va mesajele. In scutece, la ghivece, in cusca cainelui, in grota, in congelator, in papusi, in parchet, in ramele de la perdele, in sacul aspiratorului sau "unde pune mama bine lucrurile"… o gramada de idei ingenioase de a ascunde lingouri de aur. Se vede ca v-a placut jocul, in urma caruia avem si o castigatoare:
Am facut tragerea la sorti, iar castigatoarea este autoarea mesajului:
Georgiana
Felicitari, Georgiana! Vei fi contactata pe mail (sper ca e valid cel din semnatura), pentru a intra in posesia acestui premiu super original, oferit cadou de AXN: un lingou aur (5 grame).
Felicitari si voua pentru raspunsurile creative si bafta la urmtoarele concursuri pe blog.
Desi marturisesc ca nu ma uit la seriale asa de des pe cat mi-as dori, pastrez totusi o lista scurta pe care imi propun in fiecare sezon sa o bifez. Un astfel de exemplu este serialul "Unde dai si unde crapa" (Snatch), serial inspirat din filmul fenomen omonim regizat de Guy Ritchie, film care m-a dat peste cap la vremea respectiva, pentru montajul, muzica si umorul absolut memorabile. Asadar, nu intamplator serialul care va incepe in seara aceasta pe AXN este chiar in capul listei mele.
EN: Although I must admit I don't watch TV series as often as I would like to, I do keep a short list I propose to check off each season. One example would be "Snatch", series inspired by the phenomenon movie directed by Guy Ritchie, a film which totally blew my mind at that time, for its absolutely memorable montage, music and humor. So, it's not an accident that the series which is about to air tonight is right at the top of my list.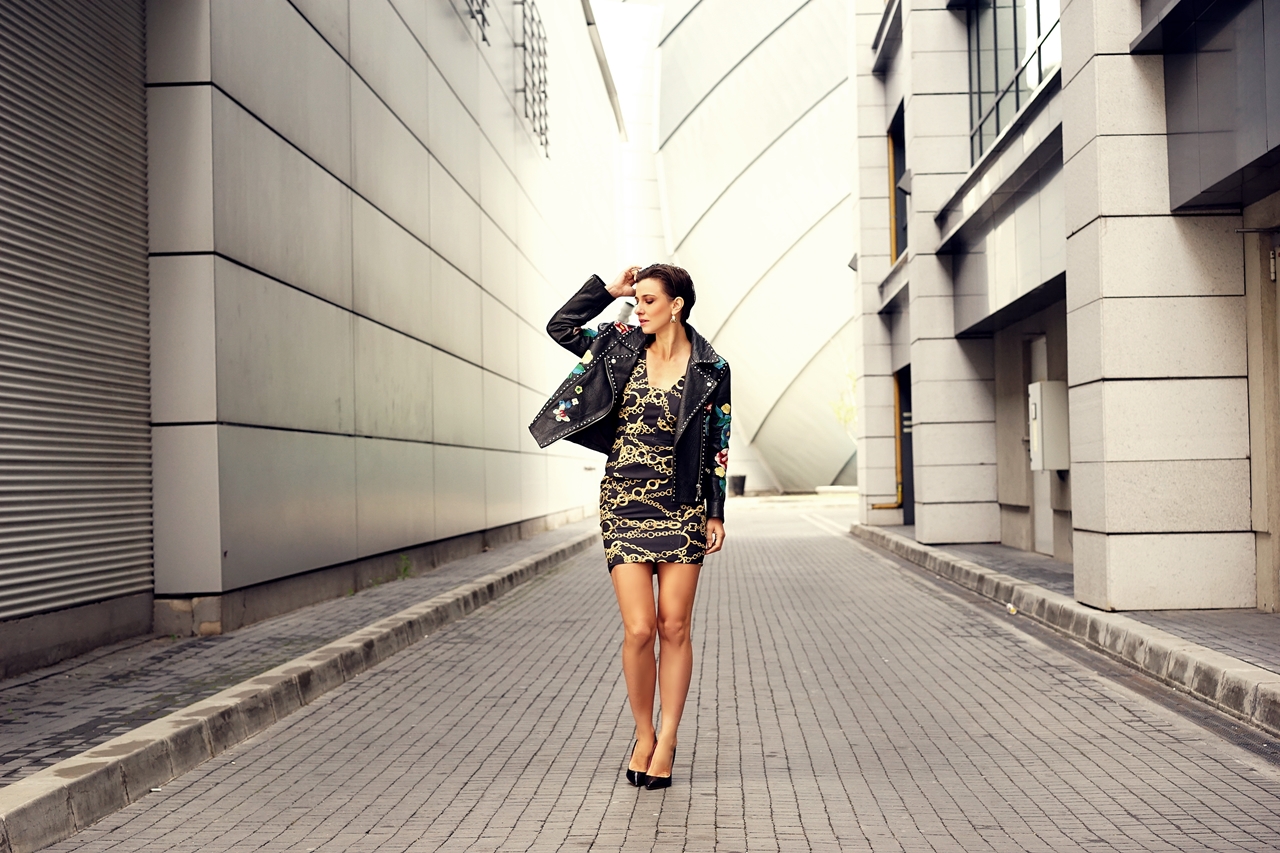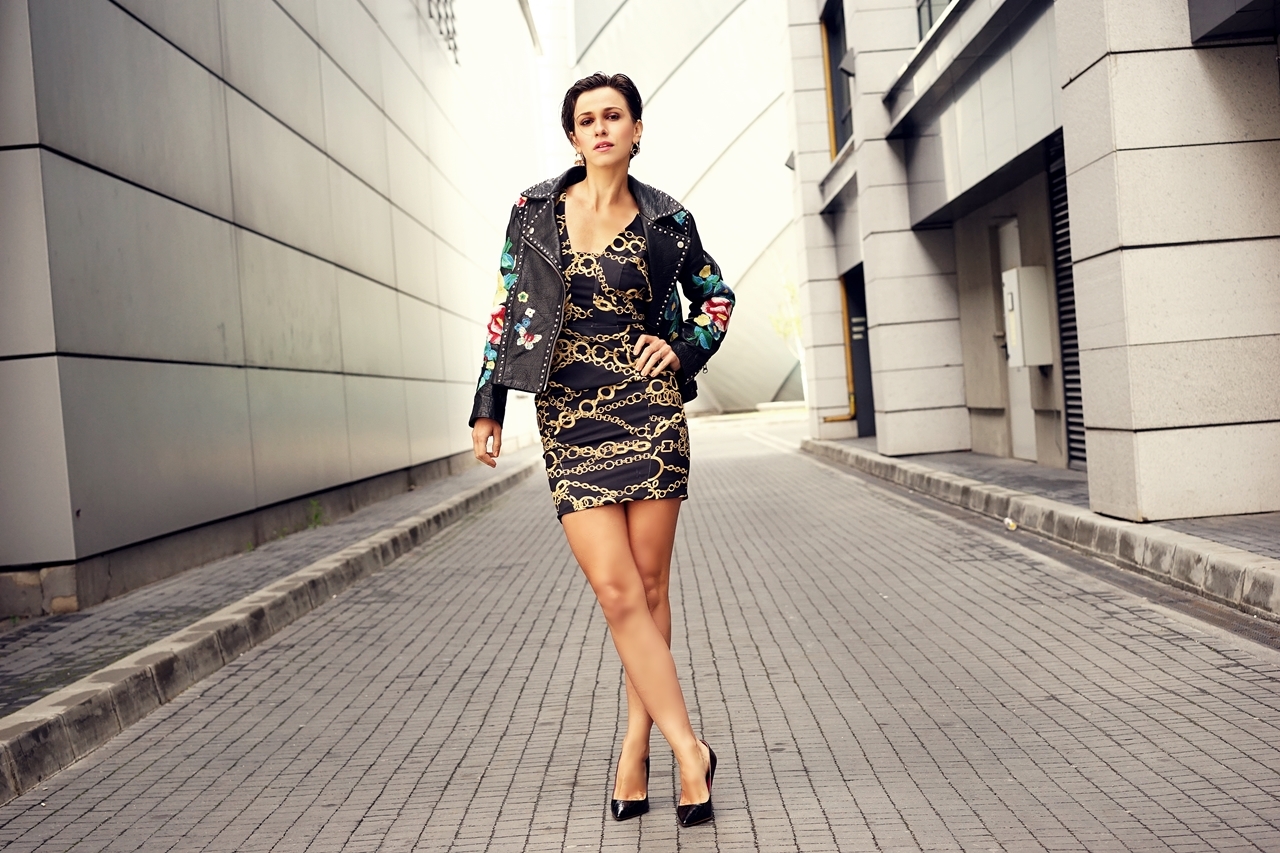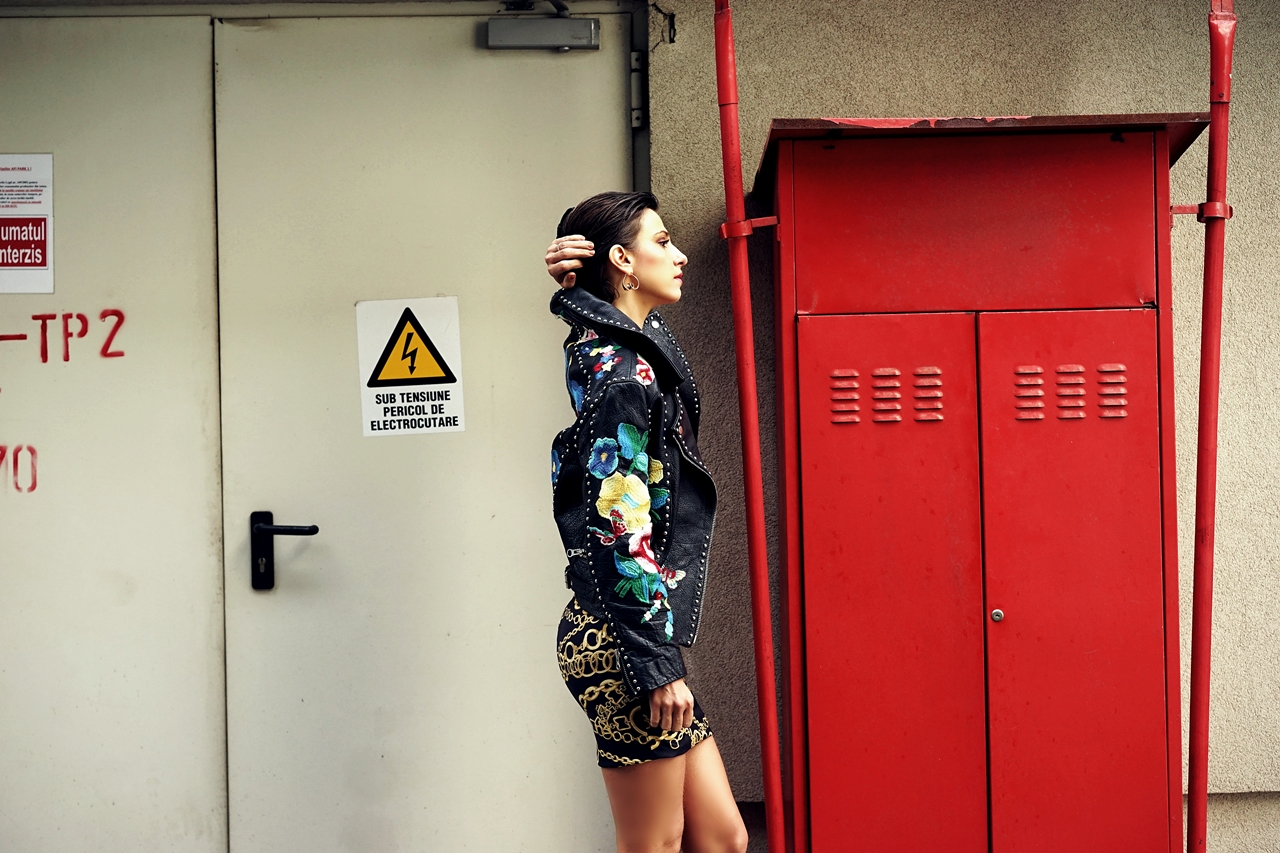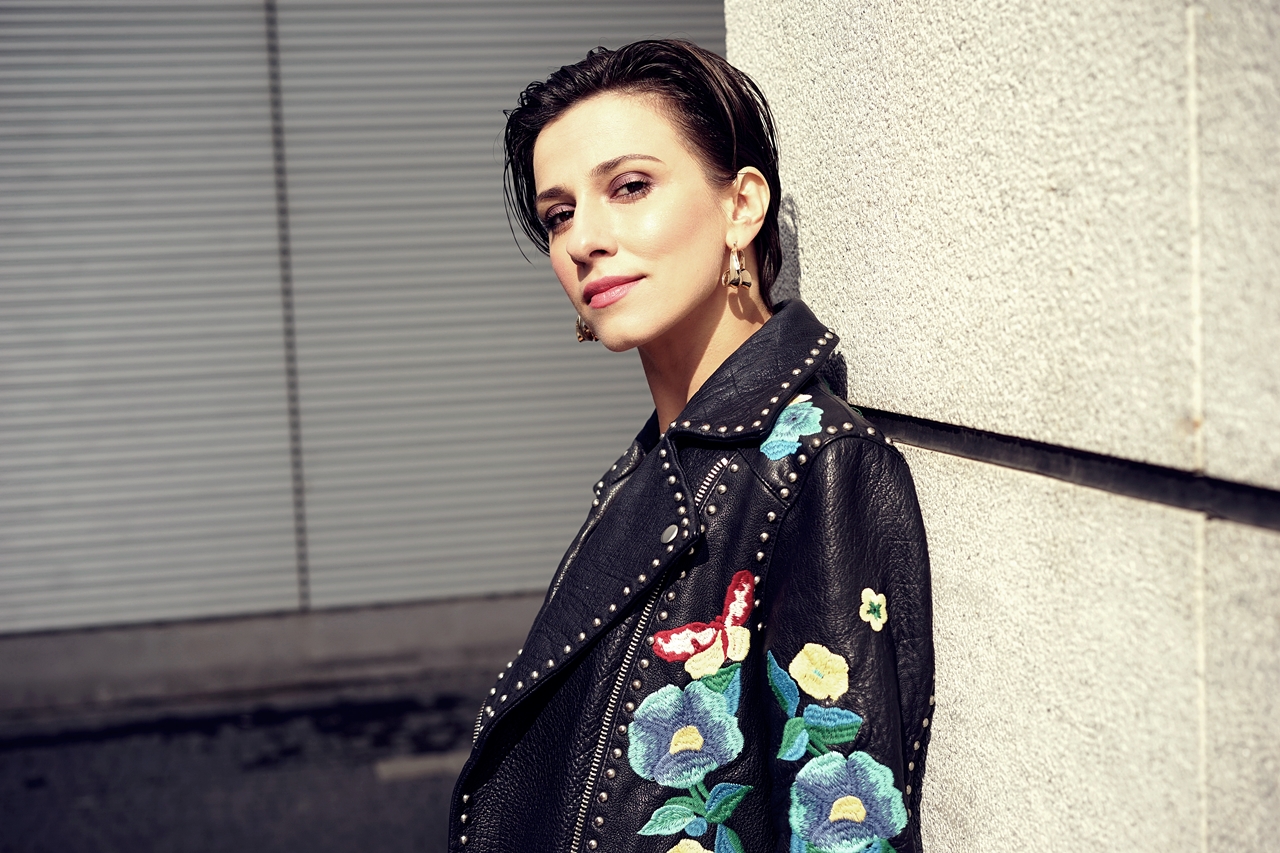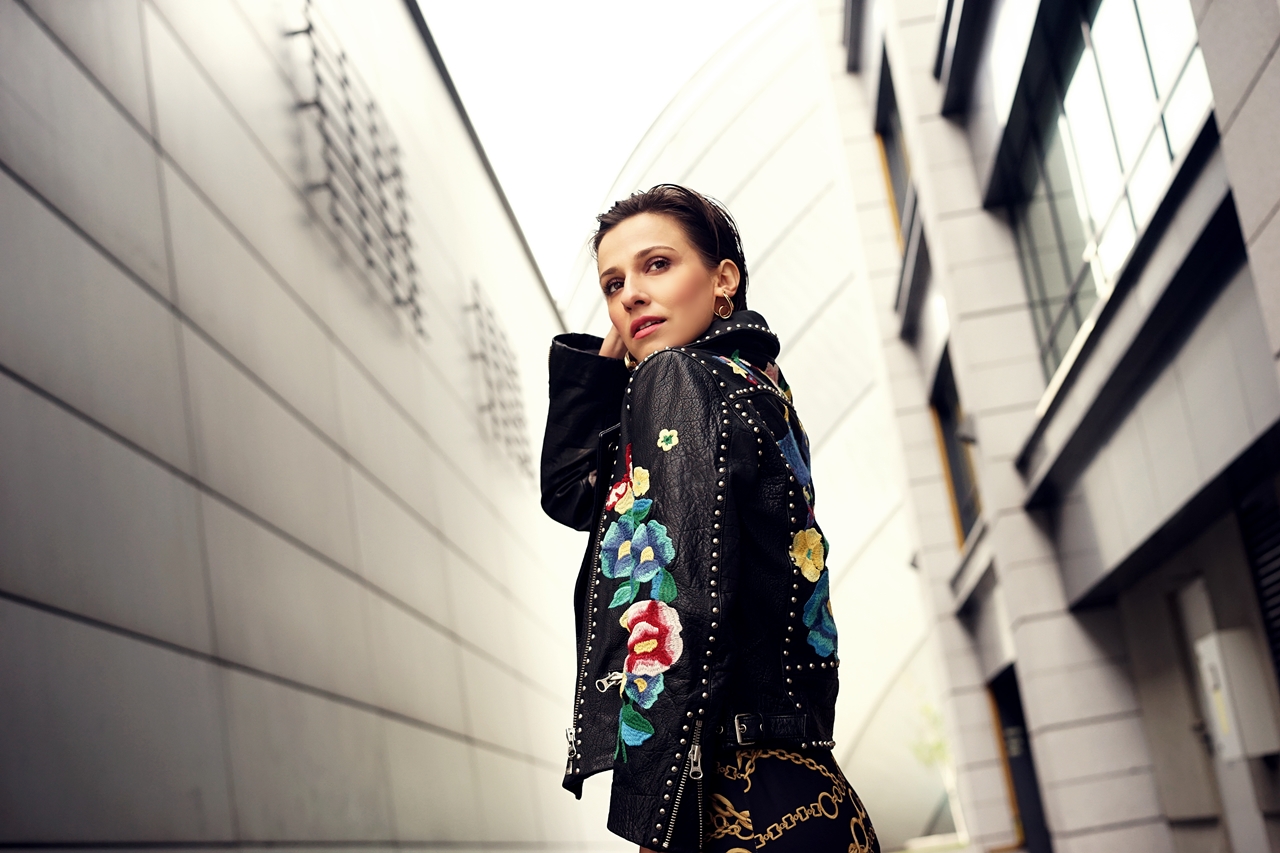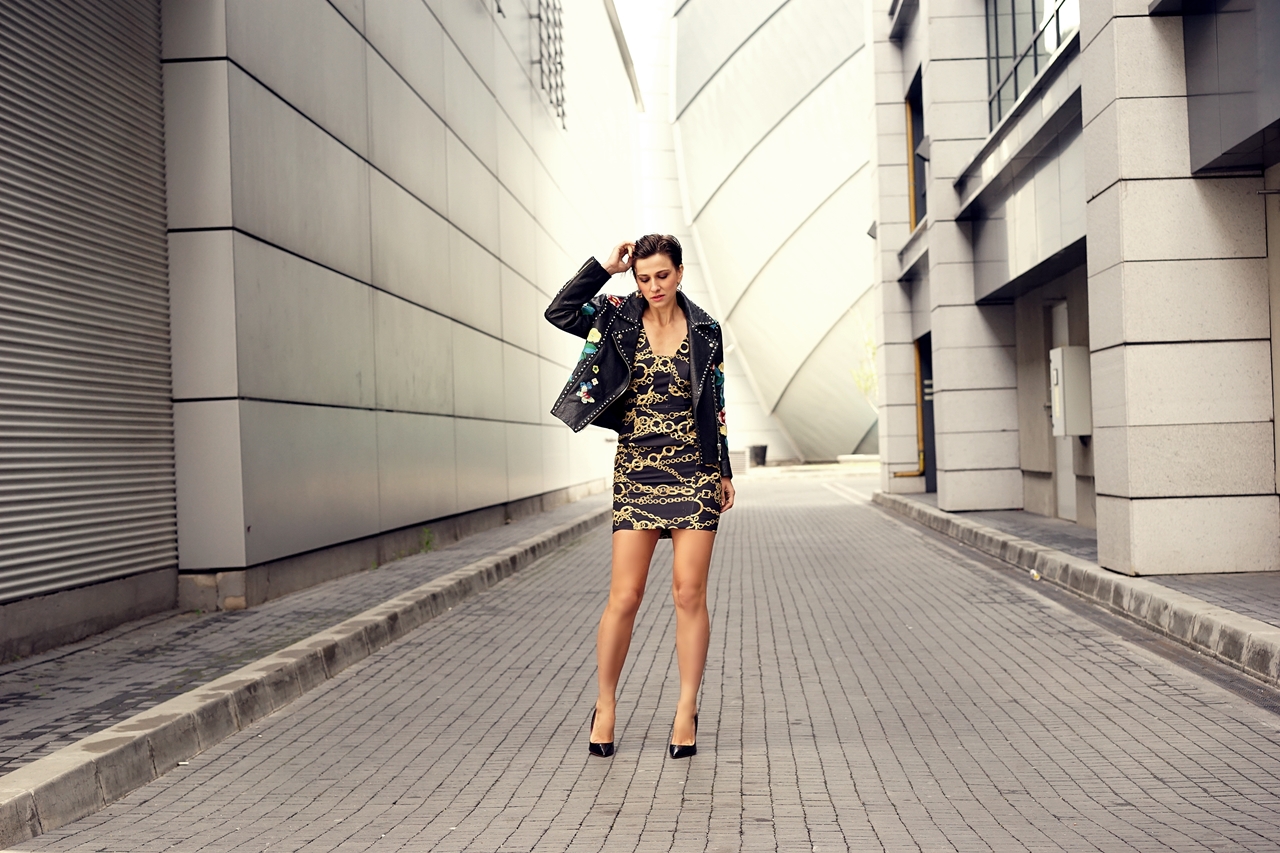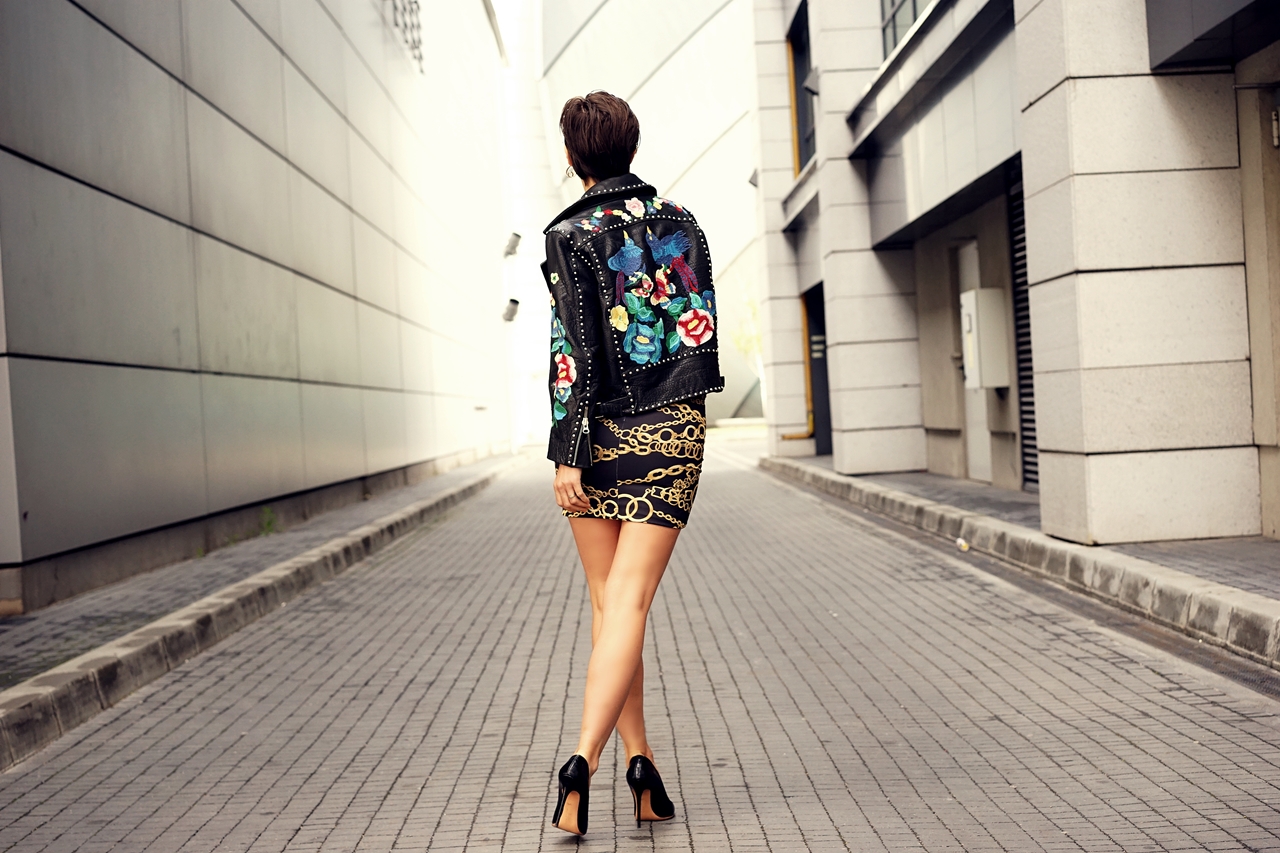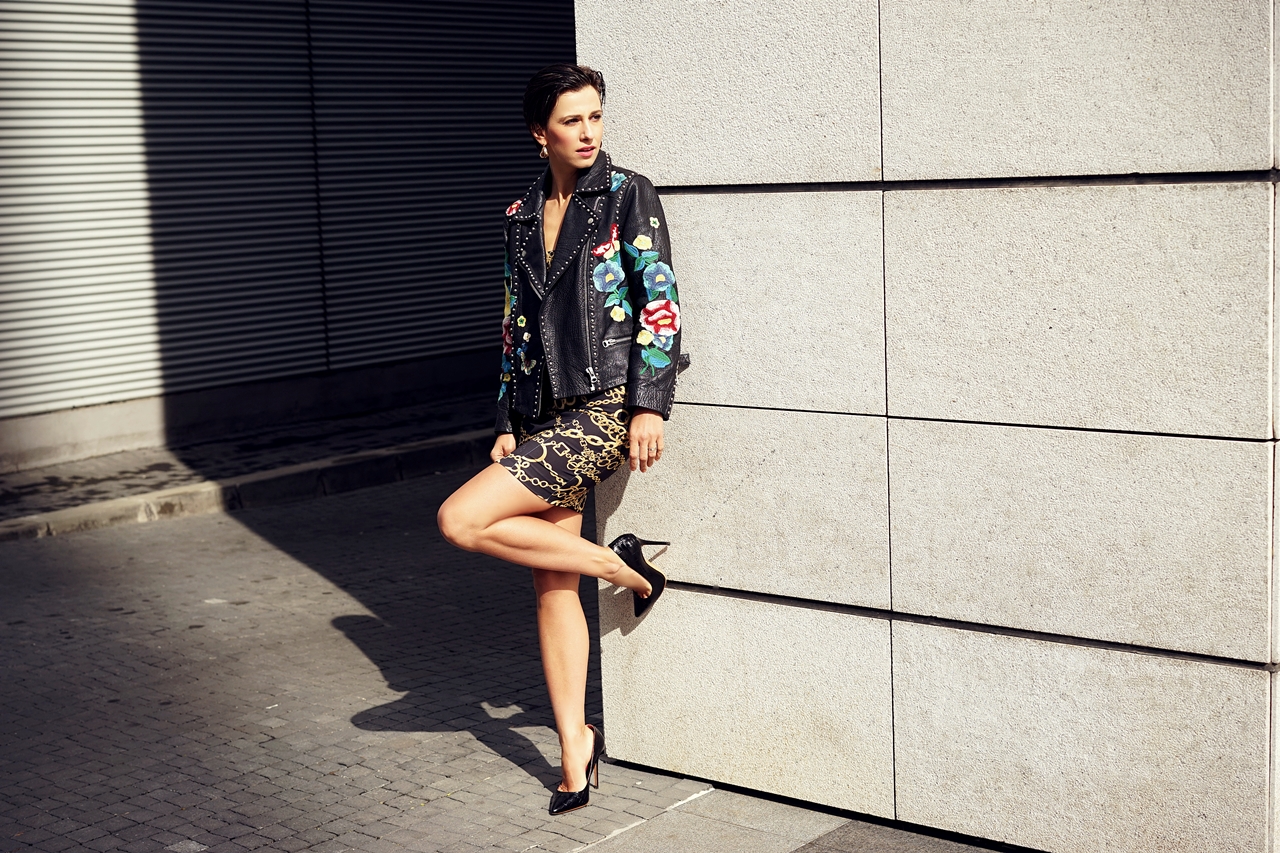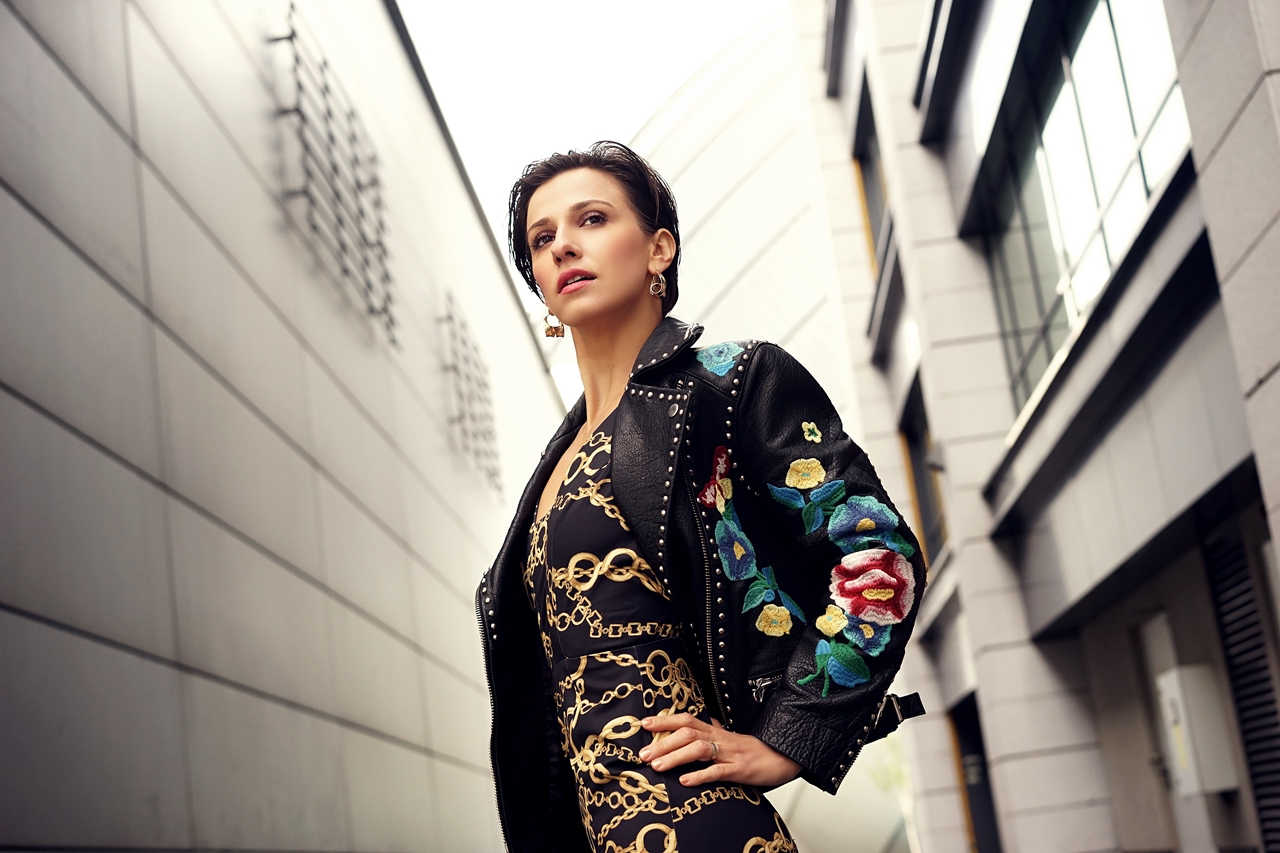 De ce merita sa urmariti acest serial? In primul rand apar cateva fete taaaare familiare. Pentru fanii seriei Harry Potter (eu!), serialul Unde dai si unde crapa (Snatch) il are in cast pe Rupert Grint (Ron!), care este excelent in rolul lui Charlie, un pusti bogat si rebel, dar il aduce iar pe ecranul TV-ului din living si pe Ed Westwick, aka Chuck Bass din Gossip Girl, care acum este un gangster cubanez. Sunt doi actori care au avut roluri iconice in niste seriale si filme fenomen, asa ca in mod sigur o sa fie interesant sa ii vedeti acum in ceva complet diferit.
Un alt lucru care a fost fix pe inima mea a fost styling-ul acestui show. Sunt o multime de seriale care au costume incredibile, fie ele contemporane sau de epoca, esentiale in a reproduce spiritul unei anumite perioade sau a unui anumit loc. Ce este absolut fantastic la Unde dai si unde crapa (Snatch) este ca preia stilul costumelor din filmul cu acelasi nume si il duce la un nivel mult, mult mai inalt si mai actual. Gangsterii din Londra au un stil cool, eclectic si foarte colorat, care mi s-a parut ca poate cu succes sa castige inima oricarei fashioniste. De altfel, cred ca v-ati prins deja ca tinuta mea posh de astazi este inspirata din atmosfera acestui serial. Dar ce mi se pare interesant e ca in sfarsit este explorata moda masculina, care este destul de neglijata in filmele de astazi. Sigur ca un barbat elegant este cel imbracat la costum, insa stim deja ca si barbatilor le place sa fie mai relaxati si cool, asa ca un serial care arata si alte stiluri decat cel clasic cred ca e bine-venit!
Si un al motiv sa va uitati la Unde dai si unde crapa in aceasta seara este ca am un mic concurs pentru voi, tocmai bun sa va faca sa fiti si mai curiosi pentru ce v-a pregatit AXN! Pentru ca primul episod este despre un jaf din care rezulta mult aur, as vrea sa imi raspuneti la urmatoarea intrebare:
"Cum si unde ati ascunde voi niste sute de lingouri de aur?"
Intreb, nu de alta, pentru ca fix acesta este premiul: un lingou de aur! O nebunie, nu? Va astept raspunsurile timp de o saptamana, dupa care voi alege prin tragere la sorti castigatorul lingoului de aur (5 grame). Succes!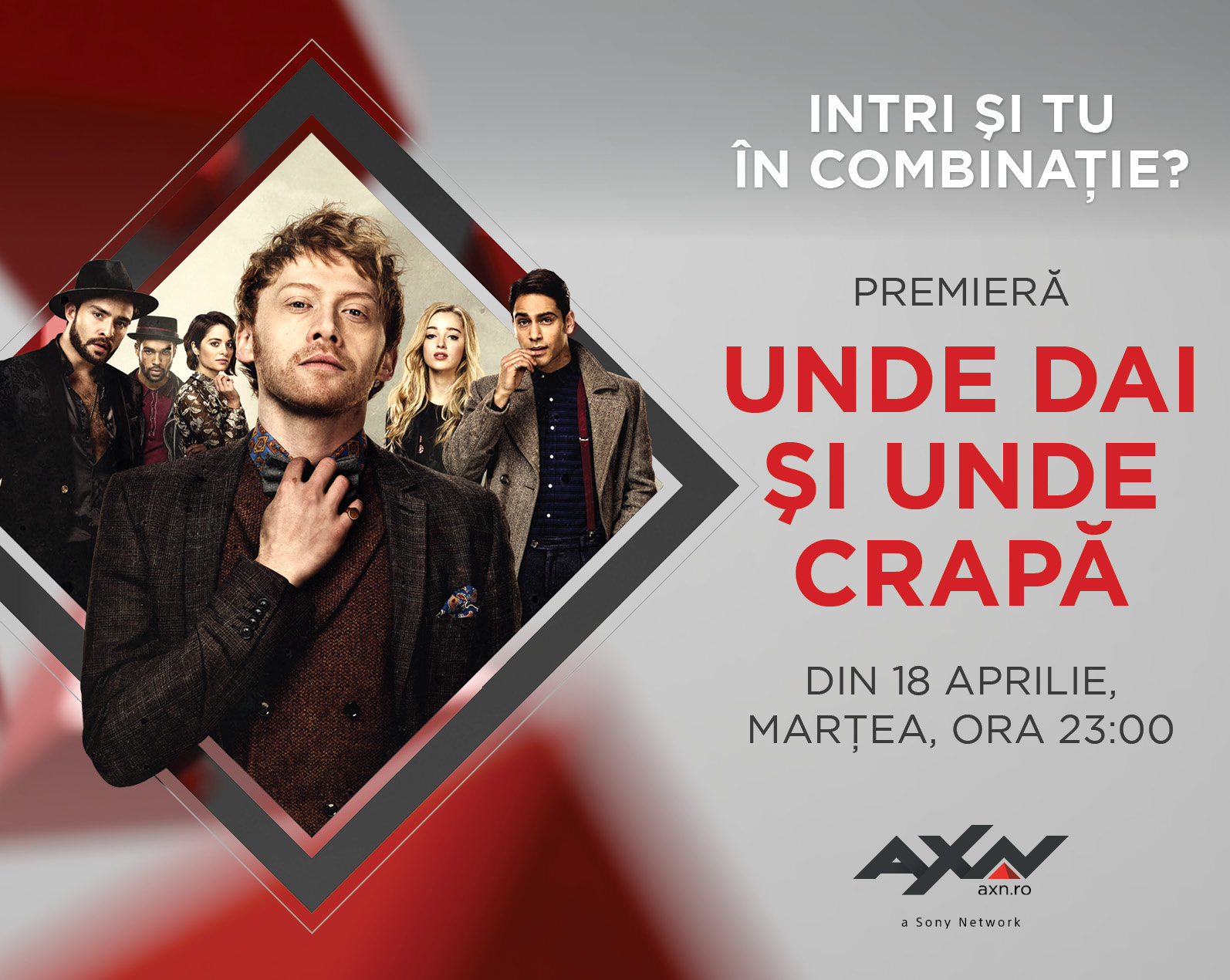 Premiera serialului Unde dai si unde crapa este in aceasta seara, pe AXN, la ora 23:00. Trailerul e mai jos!
In poze port: rochie Aqua by Aqua, geaca Asos, pantofi Acne, cercei Zara.
EN: Why is this series worth watching? First of all there are some veeery familiar faces. For the fans of the Harry Potter series (me!),  Snatch also casts Rupert Grint (Ron!), who is excellent in the role of Charlie, a rich and rebellious kid, but also brings to the living room TV screen Ed Westwick, aka Chuck Bass from Gossip Girl, who is a Cuban gangster now. These are two actors who have had iconic roles in some phenomenal series and movies, so it will definitely be interesting to watch them in something completely different.
Another thing I really liked was the styling in this show. There are many series with incredible costumes, whether they are contemporary or historical, essential to reproducing the spirit of a certain period or a certain place. What is absolutely fantastic about Snatch is that it takes the style of the costumes from the movie with the same name to a much, much higher and more timely level.  The London gangsters have a cool, eclectic and very colored style, which I think can win the heart of every fashionista. So, I guess it's clear now that my posh outfit from today is inspired by the mood of this series. But what I find really interesting is that men's fashion is finally explored, because usually it is pretty neglected in the movies from today. Surely an elegant man is the one wearing a suit, but we already know that men also like to be more relaxed and cool, so a series which shows other styles than just the classical one is more than welcome!    
And another reason to watch Snatch tonight is that I have a small contest for you, just right to make you curious enough for what AXN has prepared for you! Because the first episode is about a robbery with much gold, I would like you to answer the following question:
"How and where would you hide some hundreds of gold ingots?"
I am asking because this is precisely the prize: a gold ingot! Crazy, right? I am expecting your answers for a week, and after that I will randomly choose the winner of the gold ingot (5 grams). Good luck!
The premiere of the series Snatch is tonight, on AXN, at 23:00. The trailer is above!
In the pictures I am wearing: Aqua by Aqua dress, Asos jacket, Acne shoes, Zara earrings.
Comments